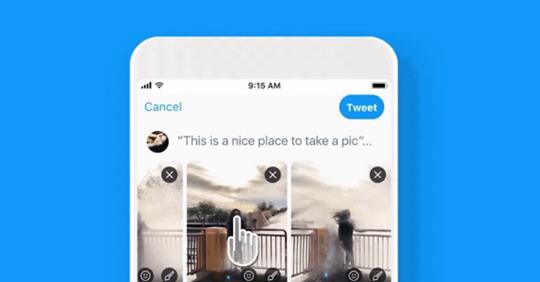 By: Tito Chapman
Twitter has now officially launched the capacity for users to rearrange their attached tweet images via a simple drag and drop process.
Now, when users attach two or more images to their tweet, they'll be able to drag and rearrange how they'll look.
This adjustment saves time. Now, pictures wont't have to be uploaded in the order a user prefers.
The addition is key for brands who are looking to maximize performance: They can now maintain more control over their tweet.
To use the feature, you can check it out yourself in the latest version of the app, which started rolling out to users from Tuesday 10 September.