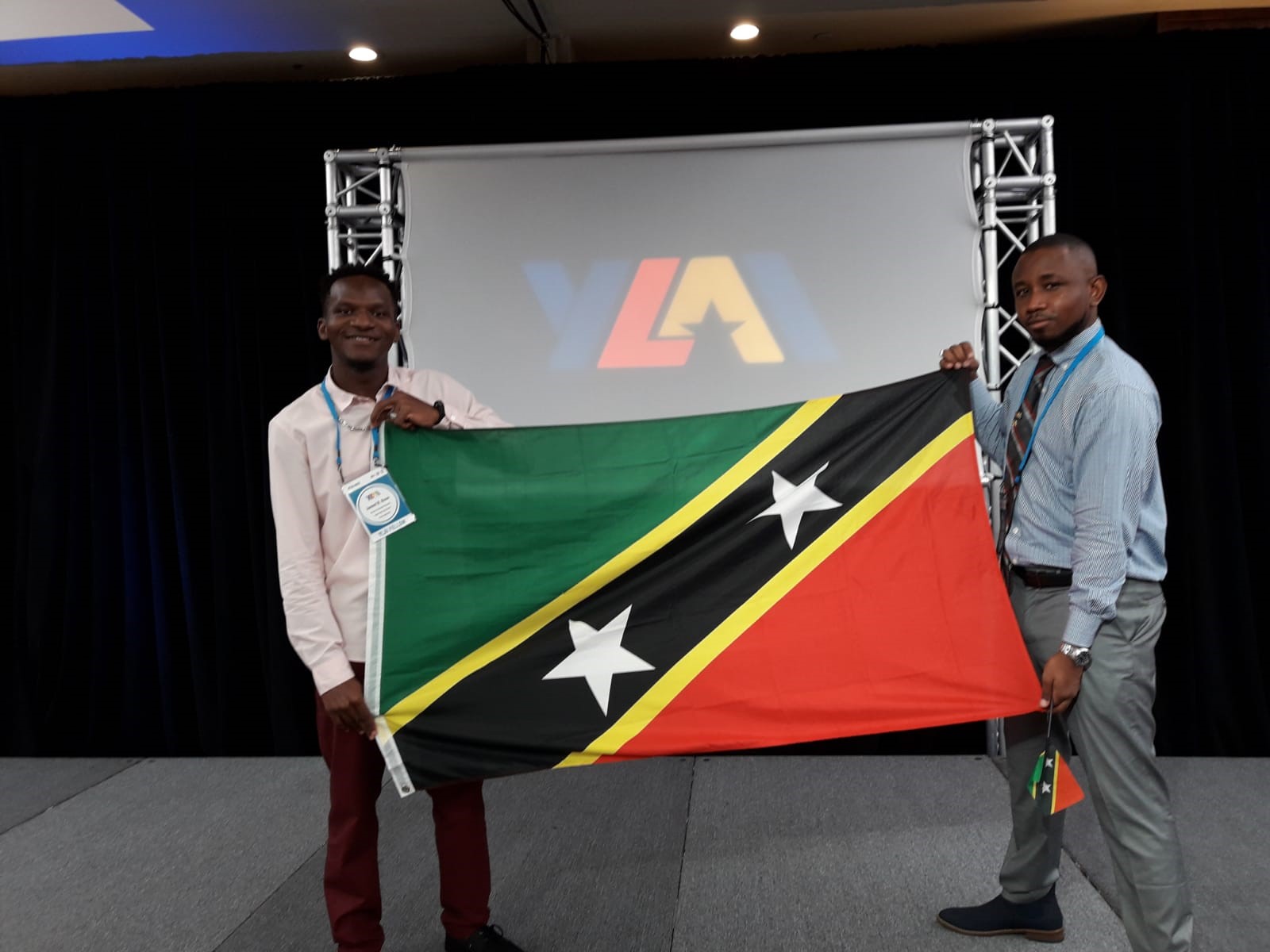 Caption: Shane Browne and Janeel Boone from St. Kitts and Nevis at the Department of State's YLAI program in Detroit, Michigan.

YLAI empowers entrepreneurs and civil society leaders to strengthen their capacity to launch their entrepreneurial ideas and effectively contribute to economic development in their communities. Shawn Maille from Antigua and Barbuda; Christina Hunte, Corey Jackman and Phillip Kellman from Barbados; Lien Philogene-Norville from Dominica; Michael Thomas from Grenada; Shane Browne and Janeel Boone from St. Kitts and Nevis; Nyus Alfred, Johanan Dujon, Laurah John and Chadia Mathurin from St. Lucia, and Karen De Freitas from St. Vincent and the Grenadines, travelled to the United States to participate in the U.S. Department of State's Young Leaders of the Americas Initiative (YLAI) Professional Fellows Program. They will take part in a four-week program from September 20 until October 23.

The thirteen entrepreneurs joined their Caribbean and Latin American counterparts with the goal of expanding their leadership and entrepreneurial experience through fellowships at businesses and civil society organizations across the United States. YLAI Fellows will build networks and lasting partnerships to attract investments and support for their entrepreneurial ventures.
-End-
Disclaimer