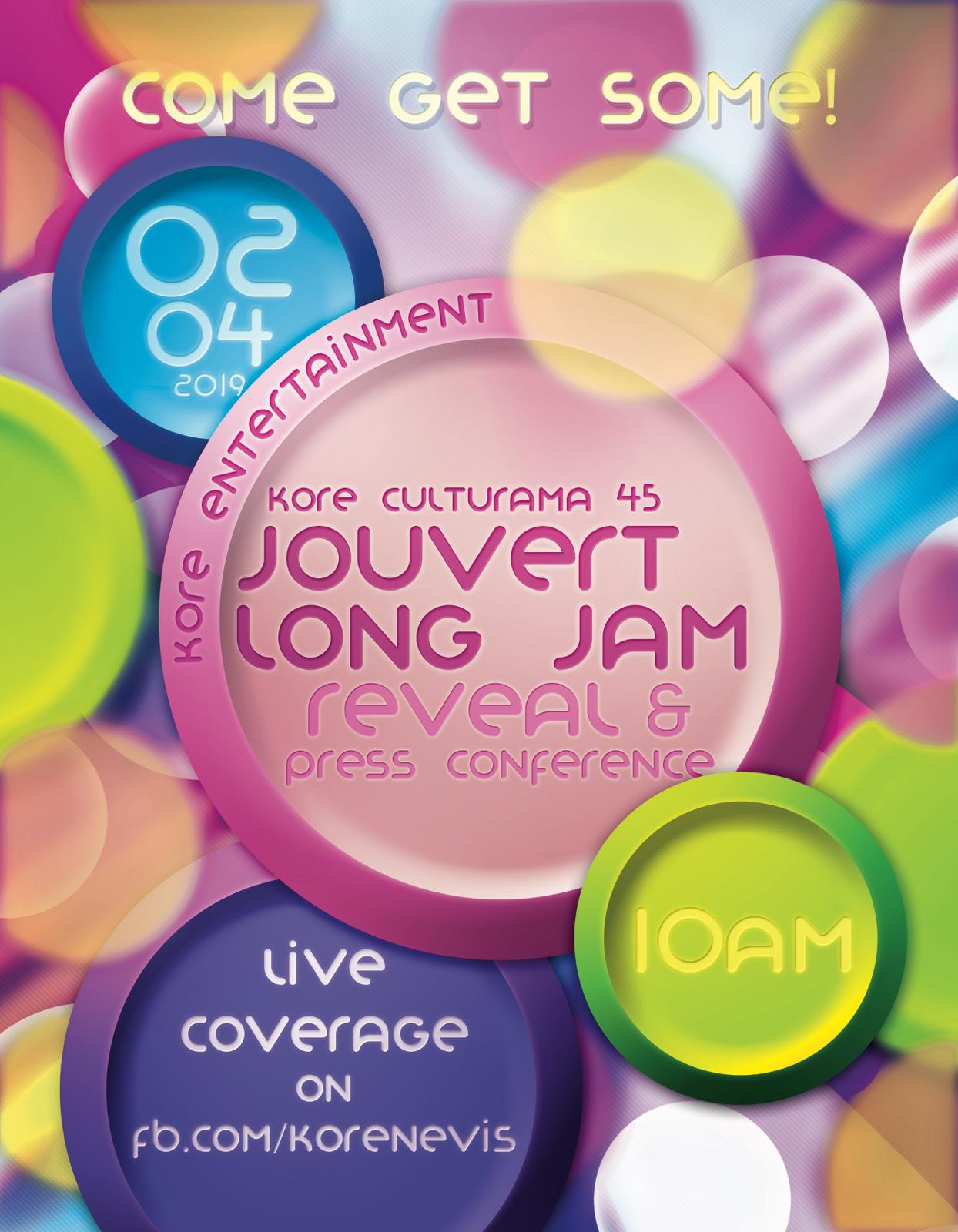 PRESS RELEASE (March 26, 2019) — The KORE Team is already displaying the love, passion and pride of the 45th Nevis Culturama Festival.

According to Founder Cory Tyson, plans for this year's long jam experience are well underway and song releases are expected soon.
Until then, the buzz will surround the April 2, 2019 theme and J'ouvert costumes reveal.
"You'll get to see the J'ouvert attire for males and females of all sizes," revealed Tyson.

This year's costume designs will capitalize on the positive feedback received last year and will include t-shirts and bodysuits.
The launch will be held in the form of a press conference at the Nevis Cultural Development Foundation's Conference Room at Pinney's, Nevis from 10am with live coverage via The Kore's Facebook page.
END
Disclaimer
*This article was posted in its entirety as received by SKN PULSE. This media house does not correct any spelling or grammatical errors within press releases and (or) commentaries. The views contained within are not necessarily those of SKN PULSE.