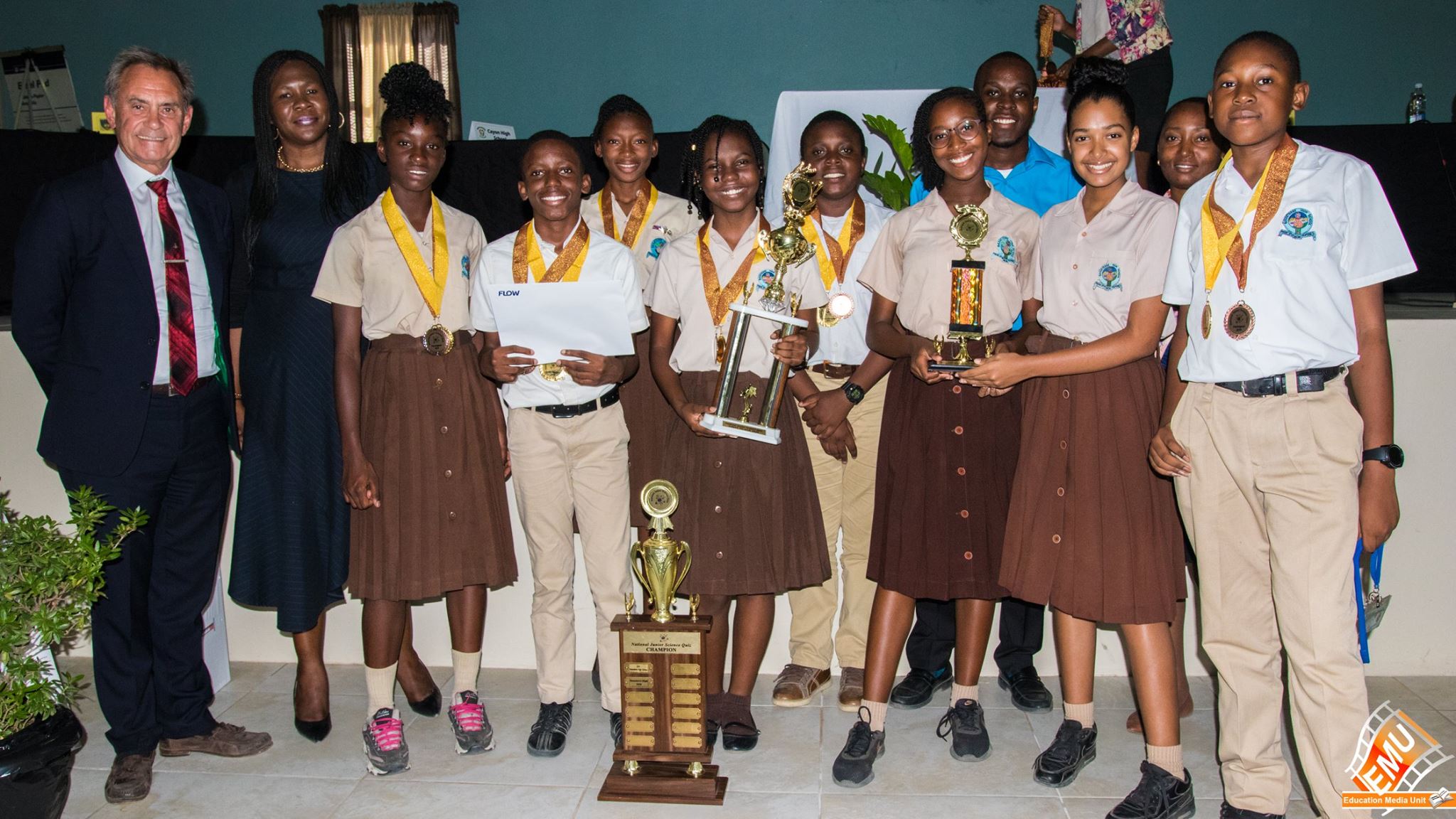 (EMU) – St. Kitts, March 25, 2019: The Basseterre High School swept the stakes at the 3rd edition of the National Junior Science Quiz, held by the Ministry of Education, through the executing department, the Curriculum Development Unit, on Wednesday, 20th March.

Held at the Department of Agriculture's Conference Room at La Guerite, the finals convened after four exciting zonal knockout rounds, and saw a high-voltage level competition between the final teams, the Cayon High School, Verchilds High School, Basseterre High School, and Gingerland Secondary School.
While there was stiff competition after five (5) exciting rounds, the Basseterre High School amassed a total of 230 points to be adjudged winner.
Gingerland Secondary School placed second with 205 points and the Cayon High School and Verchilds High School received 140 and 75 points respectively.

"The National Junior Science Quiz is a fast paced and exciting quiz for first and second form students at all of the secondary schools operating within the federation," stated Mr. Olston Strawn, Science and Technology Coordinator at the Curriculum Development Unit. He explained that the competition was established to promote basic research skills while nurturing scientific talent in youth. "The aim is to raise the profile of Science and Technology education to enhance our global competitiveness by stimulating a generation that can passionately pursue careers in Science, Technology, Engineering and Mathematics (STEM)."
The Ministry of Education has expressed profound thanks to Ross University School of Veterinary Medicine (RUSVM), the University of Medicine and Health Sciences (UMHS), SKELEC, Courts, TDC, Kajola Kristada, St. Kitts-Nevis-Anguilla National Bank Ltd, The Cable, and FLOW for their generous contributions.
-End-
Disclaimer
*This article was posted in its entirety as received by SKN PULSE. This media house does not correct any spelling or grammatical errors within press releases and (or) commentaries. The views contained within are not necessarily those of SKN PULSE.