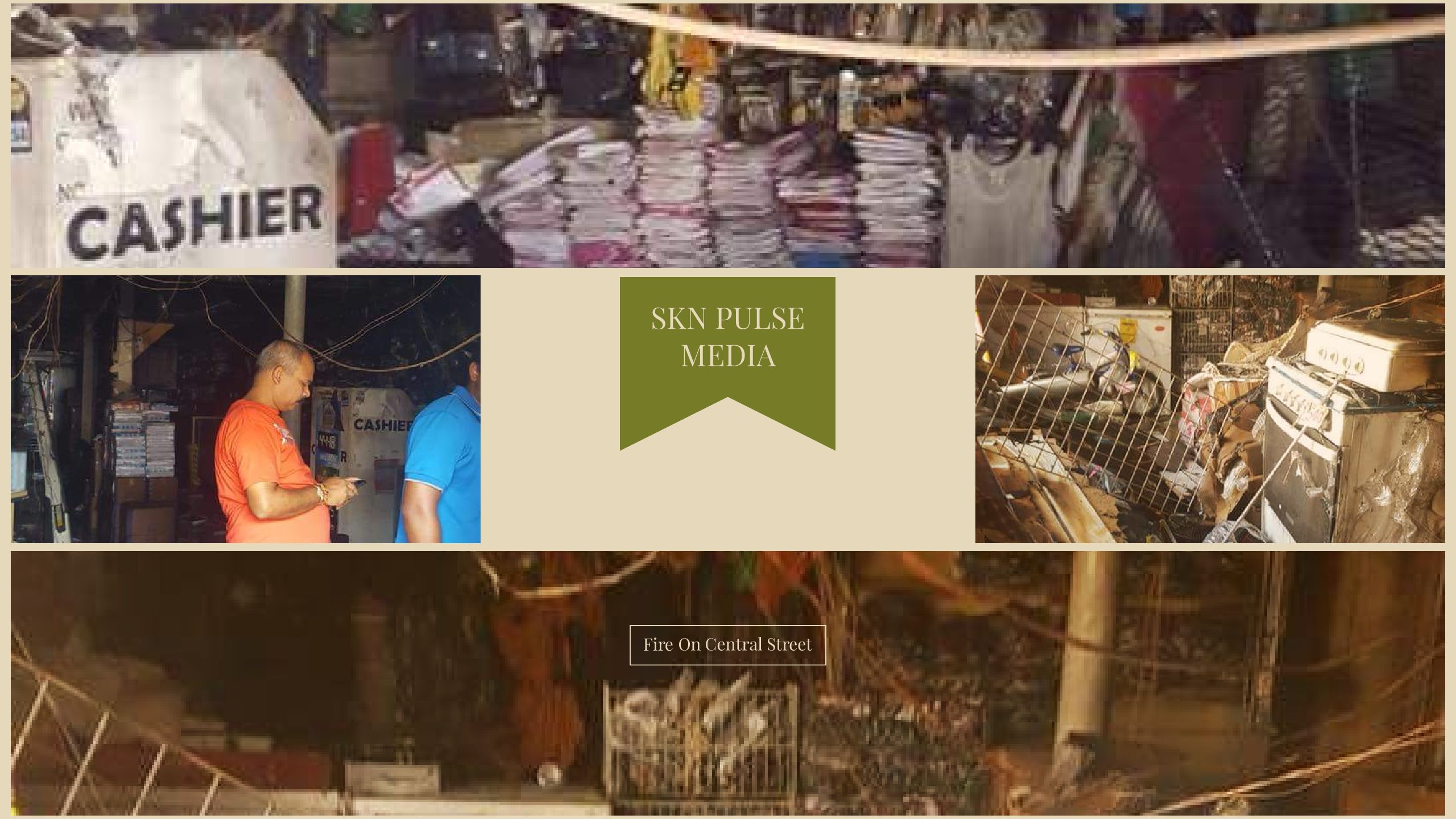 By: Staff Writer
An early Sunday morning fire caused damage to the inside of Sun
Island Clothes and the Indo Caribe outlet located on Central Street, Basseterre.
According to reports a passer-by alerted the St. Kitts and Nevis Fire and Rescue Services (SKNFRS) to smoke coming from the ground floor of the two-storey building.
Fire-fighters responded promptly and were able to put out the blaze before it was able to read to neighbouring businesses.
The store also sold household equipment and supplies.
An investigation will be launched to determine the cause of the fire as well as financial loss.