The Ministry of National Security and by extension, the Government of St. Kitts and Nevis, wishes to formally congratulate the officers of the St. Kitts and Nevis Fire and Rescue Services (SKNFRS) for their continued stellar service to the Federation. Special commendation is extended to the officers honoured at the May 7th, 2023 SKNFRS Awards Ceremony at the Solid Waste Management Conference Room.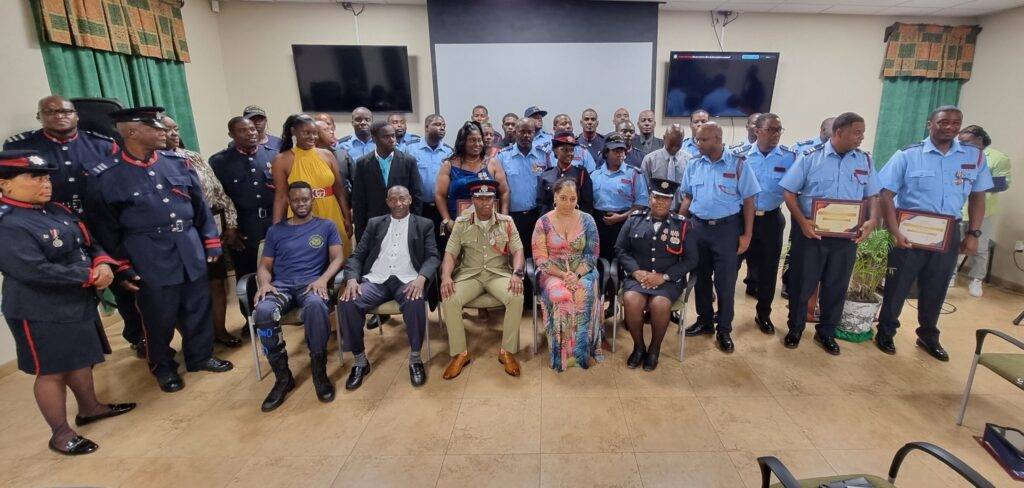 Often a dangerous and thankless job, being a Fire Officer is no small feat. This is a career choice born of a high level of selflessness; an innate desire to serve; and a deep sense of patriotism. Those among us who possess the drive to live a life in service to others are most certainly worthy of immense accolades. It was most heartening to see Fire Officers awarded for over twenty and thirty years of service. The Federation of St. Kitts and Nevis is forever in their debt.

As we traverse the path of progress as a sovereign nation, the Ministry enthusiastically encourages more citizens and residents to don the mantles of leadership and national service. Leadership is a vital skill-set whose presence is a necessity on all social levels in any country. Likewise, no nation's progress is sure in the absence of its people's service. Some of us may only be able to do some things, but working together, we can do all things. Through selfless sacrifice and patriotic service, we can secure our nation's success.

— 30 —