St. Peters FC have started off Round two in fine style with a 2-1 victory over Hobson Enterprises Garden Hotspurs.
Scoring for Spurs
Steve Archibald 82nd min
Scoring for St. Peters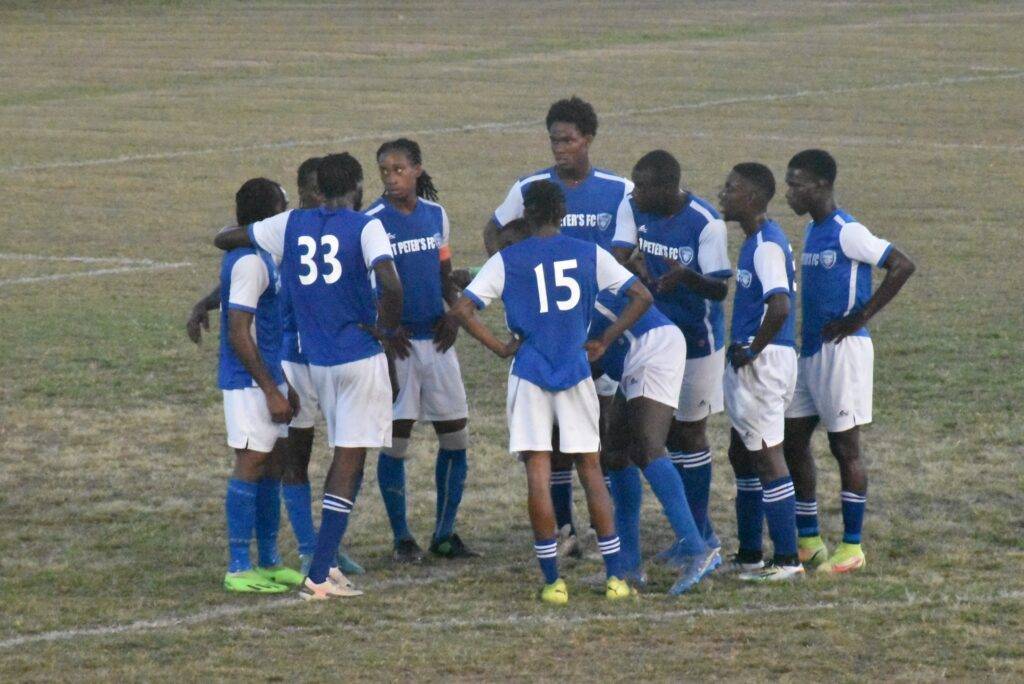 Shevene Boston 30th min
Tyquan Terrell 87th min
Red Card
(Physio -Spurs) Everton Cannonier 38th min
(Abusive & offensive language toward the match official)
Coach Austin Dico Huggins said despite this win, they still have a long way to go. "The second round started today for us. We had a very interesting game…we had a training session yesterday and we were able to put some of the things that we did in training in order to be successful in the game. I think the game was very competitive and we managed to win the game. We are going to keep working because we have a long way to go," Huggins said.
Assistant Coach of Spurs Rohan Browne said this result is disappointing. "We worked hard to come back in the second half to equalize the game," he said, calling the penalty call a "contentious" one. "It's disappointing and we worked hard," he said.
In the earlier match up, Rams Village Superstars won by default as their opponent Bath United did not show up for the game.
-END-