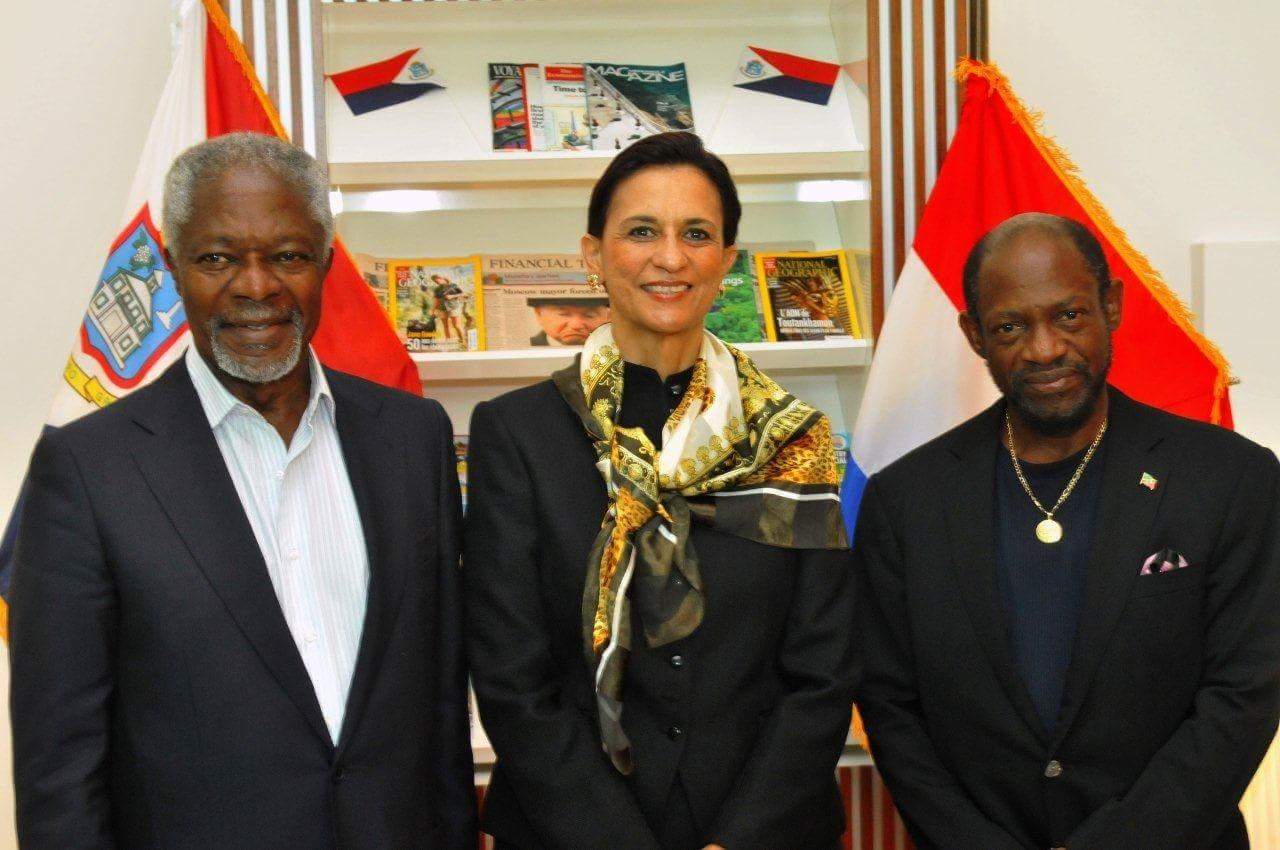 Statement by Dr. Denzil Douglas, Leader of Her Majesty's Loyal Opposition on the passing of
His Excellency Dr. Kofi Annan, Former Secretary General of the United Nations and Nobel Peace Laureate

Today I pause to pay homage to the late His Excellency Dr. Kofi Annan, former Secretary General of the United Nations and Nobel Peace Laureate, who passed away on August 18, 2018. We are deeply saddened by the passing of this leading Ghanaian diplomat whose visionary leadership of the United Nations contributed to the development of global health, peace and security. His contribution will be indelibly etched in the annals of international history.
It was the late Kofi Annan who piloted the establishment of the Global Fund to fight against the pandemic Tuberculosis, Malaria and HIV/AIDS. He was a leading advocate for the achievement of the Millennium Development Goals which outlined the plan in which globalization would work in the best interest of the world's peoples in achieving human dignity, equality, the eradication of poverty and developmental challenges such as global warming as endorsed by the Heads of State and Government at the 2000 UN Millennium Summit. These goals as documented over eighteen years ago are today the focus of Members States as a commitment to ensure a better life for their people.
Annan's commitment to global peace and security explained his willingness to continue in service to the individual community even after his official retirement from the United Nations. The Kofi Annan Foundation promotes the strong nexus between global security and development as outlined in the three pillars which underpin its existence: Peace and Security, Sustainable Development and Human Rights and the Rule of Law, providing the collaborative leadership to address these issues. He collaborated with the late Nelson Mandela another international icon who predeceased him, and served as chairman of the Elders, a body of senior statesmen who promoted global peace and human rights.

I had the opportunity to have met with him in my capacity as Prime Minister and as CARICOM spokesperson on Health related issues. Our shared interest gelled on issues relative to the health platform and especially on the issue of HIV/AIDS. Two years ago he was the recipient of the UNAIDS Award for Leadership when he was recognized for his stellar contribution to the phenomenal reduction of the number of persons living with HIV/AIDS.
In my capacity as Leader of Her Majesty's Loyal Opposition I wish to register my sincere condolences to his Family who are left to mourn his loss. In my view, Africa, the Caribbean and indeed the global community, on a whole, have lost the voice of an iconic advocate on peace, security and international humanitarian issues.
May his soul rests in eternal peace.
Disclaimer