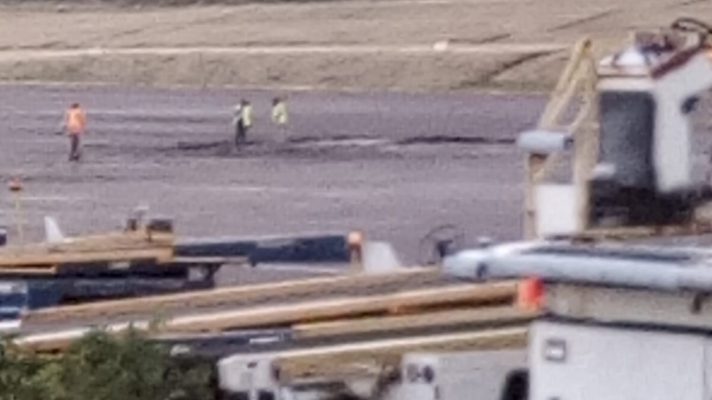 Photo shows damage to the runway on Saturday afternoon

224/2019

By: E. Williams
Basseterre, St Kitts, March 16, 2019 – The runway at St Kitts' Robert L Bradshaw International Airport has been damaged and reportedly closed to air traffic.
According to reports the runway was damaged during Saturday afternoon's take off by the seasonal weekly flight of Air Canada.
The Air Canada flight was the last international departure.
The extent of the damage is not immediately known but a photo circulating shows the damage.
Workmen are said to be working feverishly to repair the damage to accommodate the late arriving flights by LIAT.
Disclaimer
*This article was posted in its entirety as received by SKN PULSE. This media house does not correct any spelling or grammatical errors within press releases and (or) commentaries. The views contained within are not necessarily those of SKN PULSE.