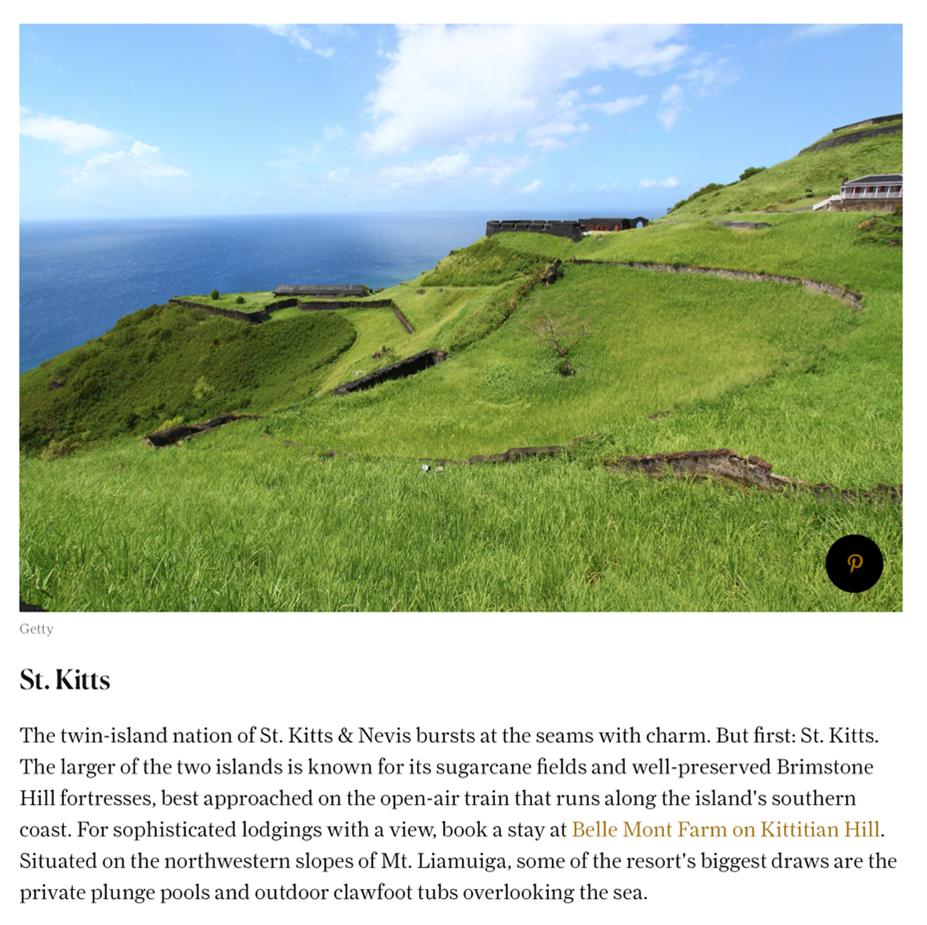 Basseterre, St. Kitts (November 3, 2020) – St. Kitts was recently recognized as one of the most beautiful islands in the Caribbean by Condé Nast Traveler.
Magazine editors noted that the island was known for its sugarcane fields and the UNESCO World Heritage site of Brimstone Hill Fortress. They recommended that those looking to enjoy the views should opt for a ride on the Scenic Passenger Railway.

Condé Nast Traveler is a market-leading monthly travel magazine. It was launched in the U.S. in 1987 and has since expanded to nine different international editions. The magazine provides the latest information on destinations, hotels, airlines and more. The digital edition of the magazine boasts 6.2 million monthly readers who are estimated to spend $17 billion dollars on travel annually.

The article was also syndicated to Yahoo! Life, a daily source for the latest in style, beauty, travel and other lifestyle topics reaching millions of readers.


#