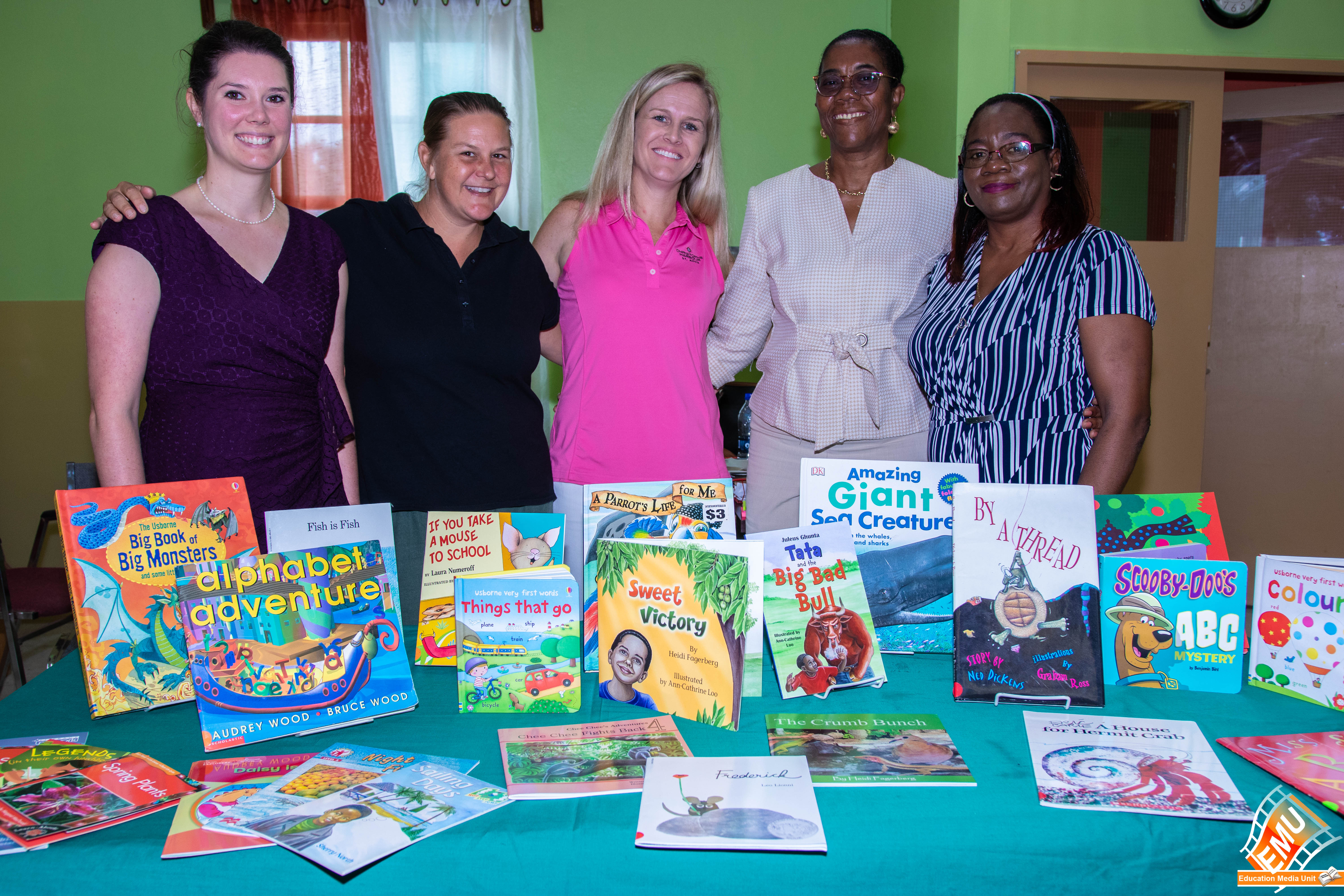 Photo Caption: Facilitators
and stakeholders of the workshop

(EMU) – St. Kitts, September 4, 2018: Twenty (20) librarians and three teachers from primary schools in St. Kitts were engaged in the hands-on workshop, the first of its kind, organized to hone creative activities so that they can satisfy the curiosity of the enthusiastic students.
The training, which is a component of the 2018 Teachers' Training Workshop, was held from Aug 27-31 at the Charles A. Halbert Public Library. The course exposed librarians to new methods and best practices to support the needs of the students.
With the changing times the Ministry recognizesthat the responsibilities of a teacher is growing. Therefore, it has become very important for teachers to learn and develop skills that not only connect students with the books in their libraries, but also with the valuable learning activities from picture books that can be shared with teachers when covering Language Arts content as well as subjects across the curriculum.
Following the satisfactory execution of the workshop it has proven that the investment in school librarians on St. Kitts is valuable. Now they can partner with teachers to make the books and resources in their libraries more accessible for lessons and to students.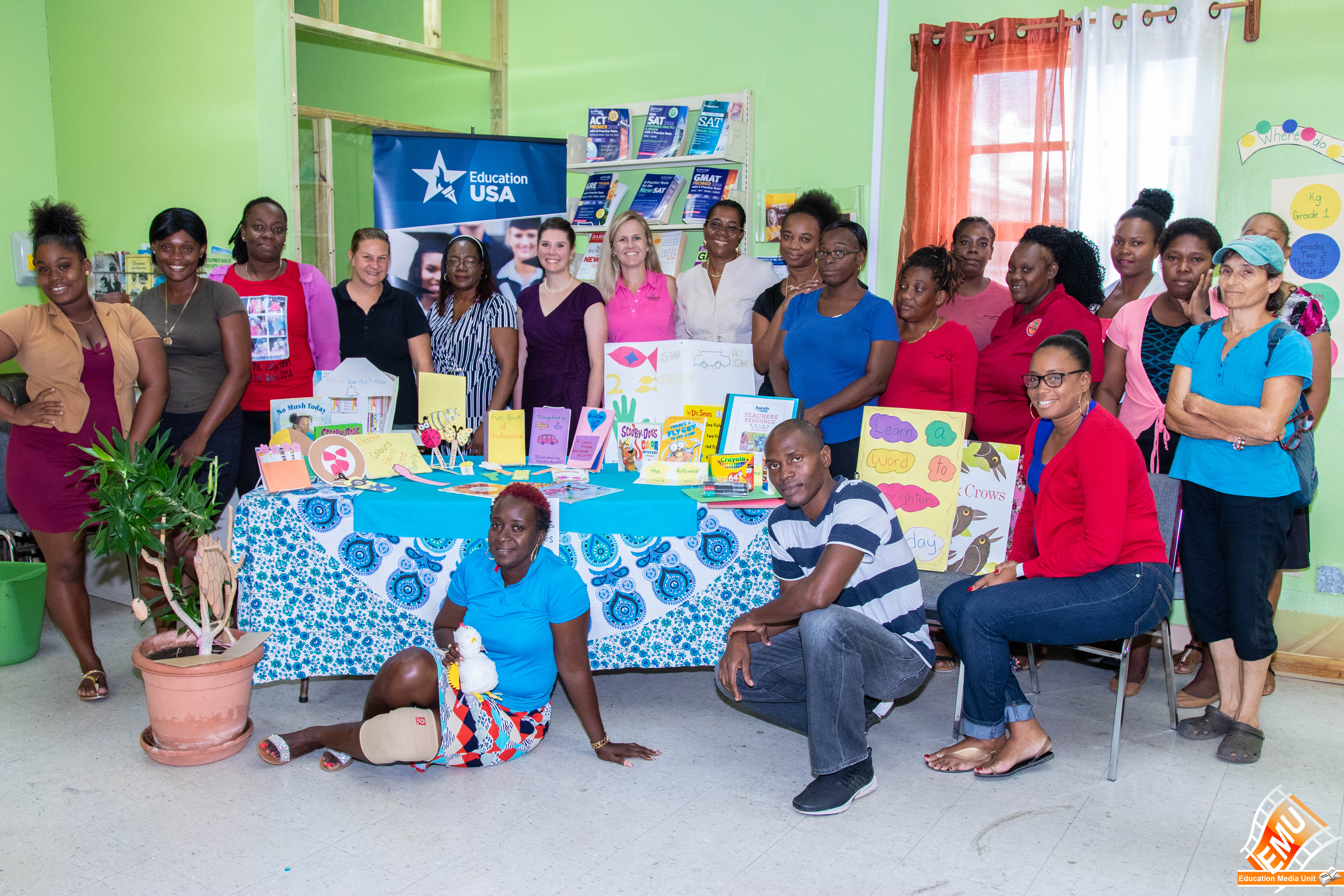 Photo Caption: Participants of the workshop
Teacher librarians spent time investigating genres beyond basic fiction and nonfiction, like fantasy, mystery, survival/adventure, multi-cultural, historical fiction, realistic fiction.
The workshop's success was due from the collaboration and donations of the following organizations: Ministry of Education; Christophe Harbour Foundation; and trainer Jennifer Thrift, Hands Across the Sea; and their trainers Heidi Fagerberg and Hannah Knecht, Dwayne Hector of Preferred Realty, Rachel from Hidden Treasures.
The trainers collaborated with the Charles Halbert library so that the attendees could browse the children's section to find fiction and non-fiction paired texts of their own to use as mentor texts that can make learning more authentic, and integrate books across the curriculum using high interest topics that engage students.
The workshop was developed from Hands Across the Sea's Teachers Resource Guide, a publication being distributed to schools throughout the Caribbean that is modelled to support the Early Learners Program initiative.
-End-
Disclaimer