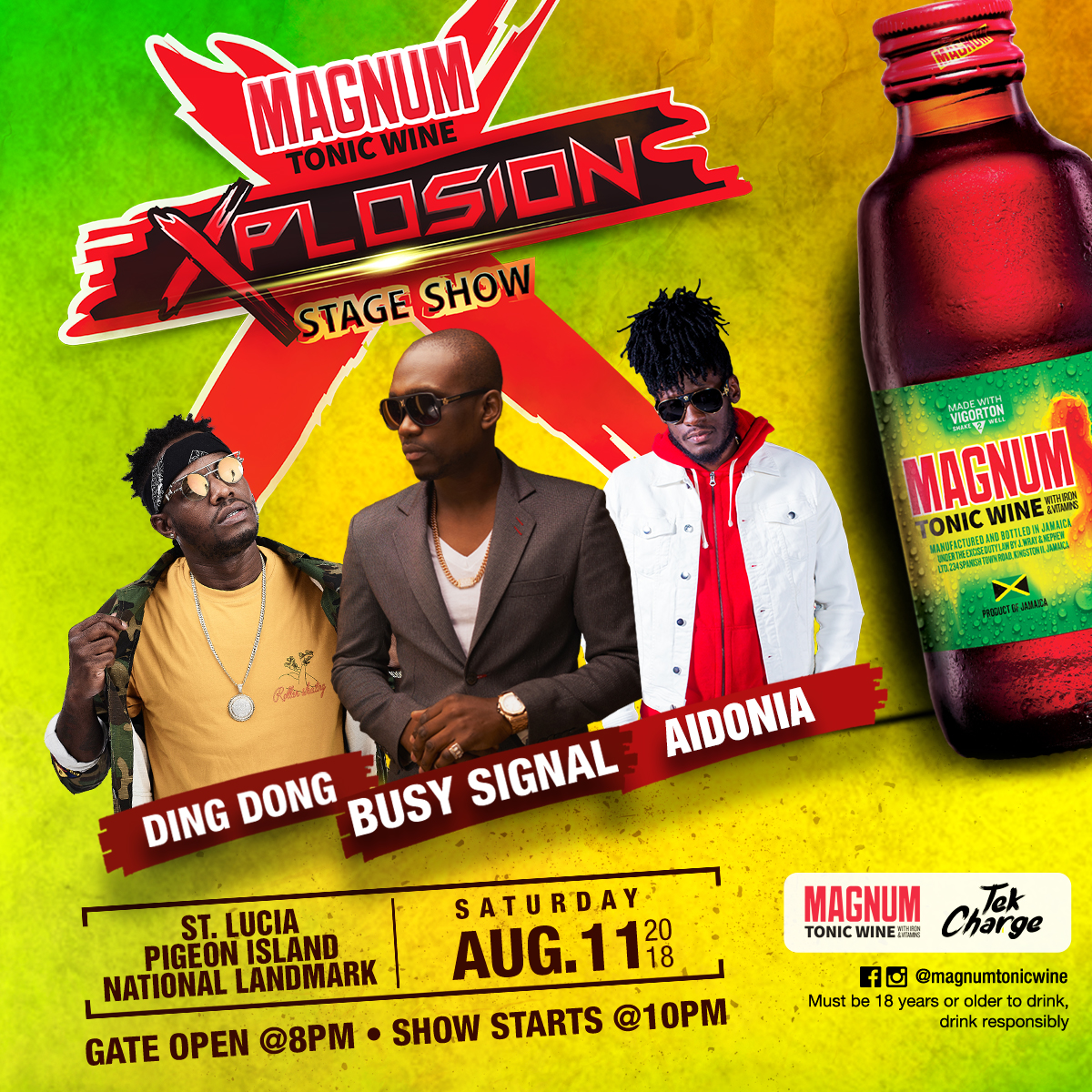 Castries, St Lucia, August 8, 2018- After an impressive showing in the Bahamas, the Magnum Tonic Wine Brand brings its Magnum Xplosion concert series to St Lucia on Saturday, August 25th. The high energy and musical magneticism that is Magnum Tonic Wine has been eclipsed in its Xplosion series boasting performances from some of the biggest names in music across the region.

Having mounted buoyant stagings in Guyana, Trinidad, Barbados and Bahamas, St. Lucia's Xplosion promises delightful entertainment, style and Magnum appeal.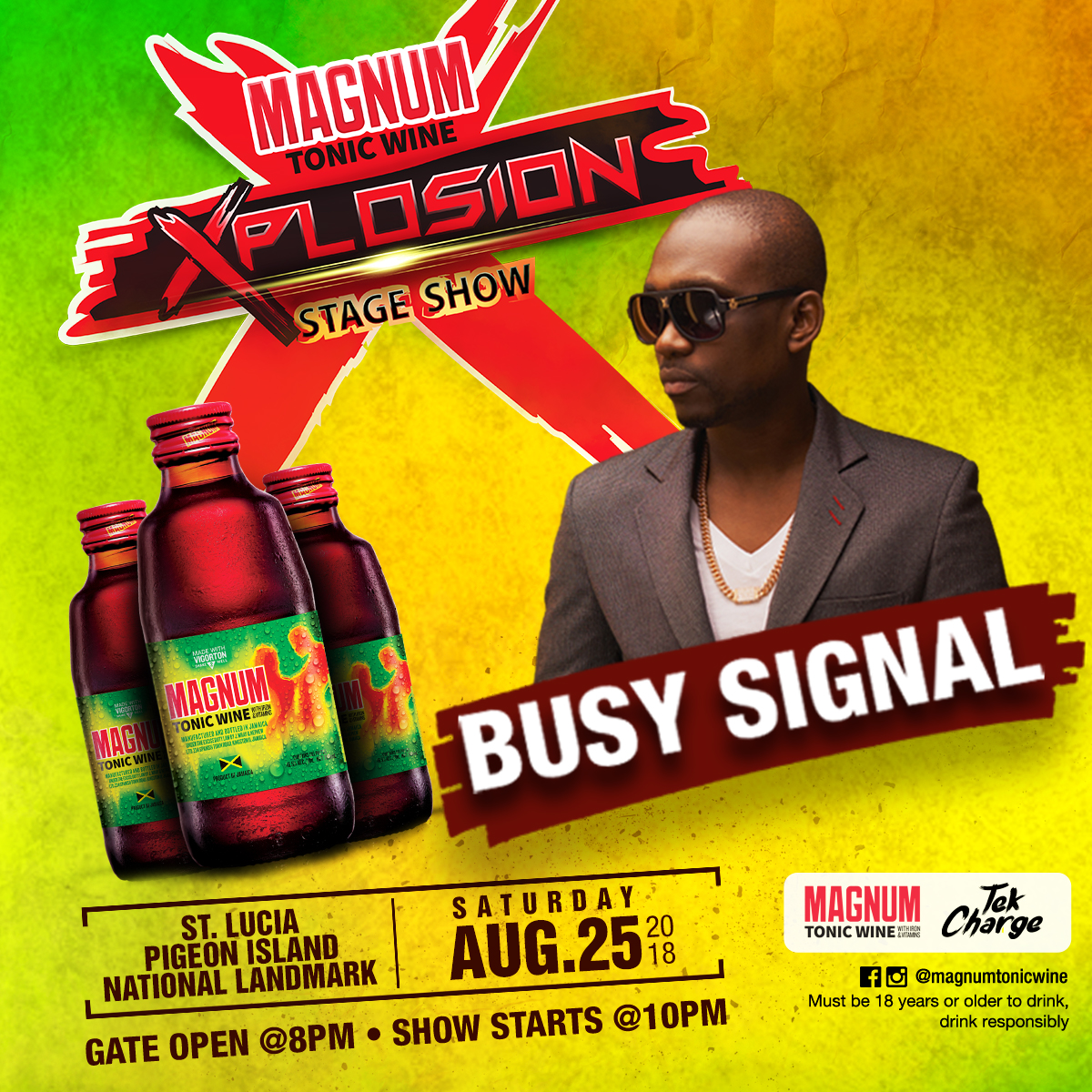 Magnum Xplosion slated for Pigeon Island National Landmark will feature performances from Busy Signal, Magnum Brand Influencer Ding Dong, and leading Dancehall hit maker Aidonia. Gates open at 8pm with performances starting at 10pm. Early Bird General tickets are $25 USD, $35 USD General and $100USD VIP. All three acts have hit the Magnum Xplosion stage before, and have perfected their performance craft for guaranteed ignition for St. Lucia.

Ding Dong remains a force to be reckoned with as he bridges the gap between dancer and recording artiste. Having hit Xplosion stages in Guyana, Barbados and Bahamas Ding Dong is prepared to give St. Lucians the show of a lifetime.
"Magnum Xplosion has been doing remarkably well across the region. Wherever we take the show there is always an overwhelmingly positive response from our consumers and concert attendees. Magnum knows real energy and entertainment and our consumers trust us to create the best experiences. St. Lucia is in for a strong line up of dominant acts and I expect the show to be one of our bests," said Kamal Powell, Marketing Manager for the brand in the Caribbean region.
Another added bonus for St. Lucian Magnum consumers is a string of thrilling road shows leading up to the event, which will see the Magnum Team consisting of Magnum Vixens and disc jockey, making bar stops throughout the country. Each road show will give consumers not only a hint of what's to come for Magnum Xplosion, but a chance to win a multitude of giveaways.
Disclaimer