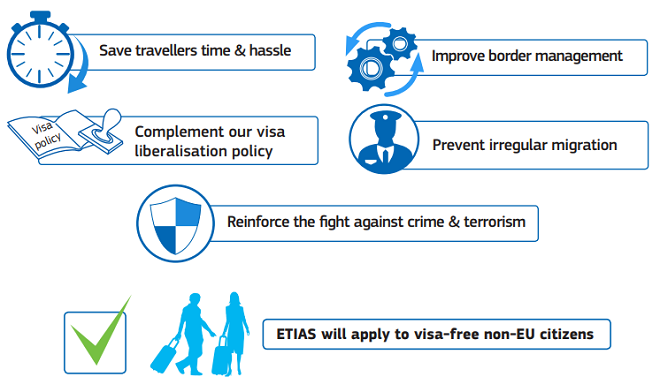 Photo Caption – Sourced Graphic explaining the benefits of ETIAS for European Countries
By: Tito Chapman
Come 2021 new security clearance measures will be in place for citizens of non-European countries. St. Kitts and Nevis is among a list of 61 countries with visa-free access to the EU; as such its citizens will have to get the ETIAS authorization, which will be valid for 3 years at a cost of €7 for each application, (persons under 18 won't have to pay any fees).
According to the Schengen VISA Information site, from 2021 EU countries will be implementing the ETIAS – European Travel Information and Authorisation System.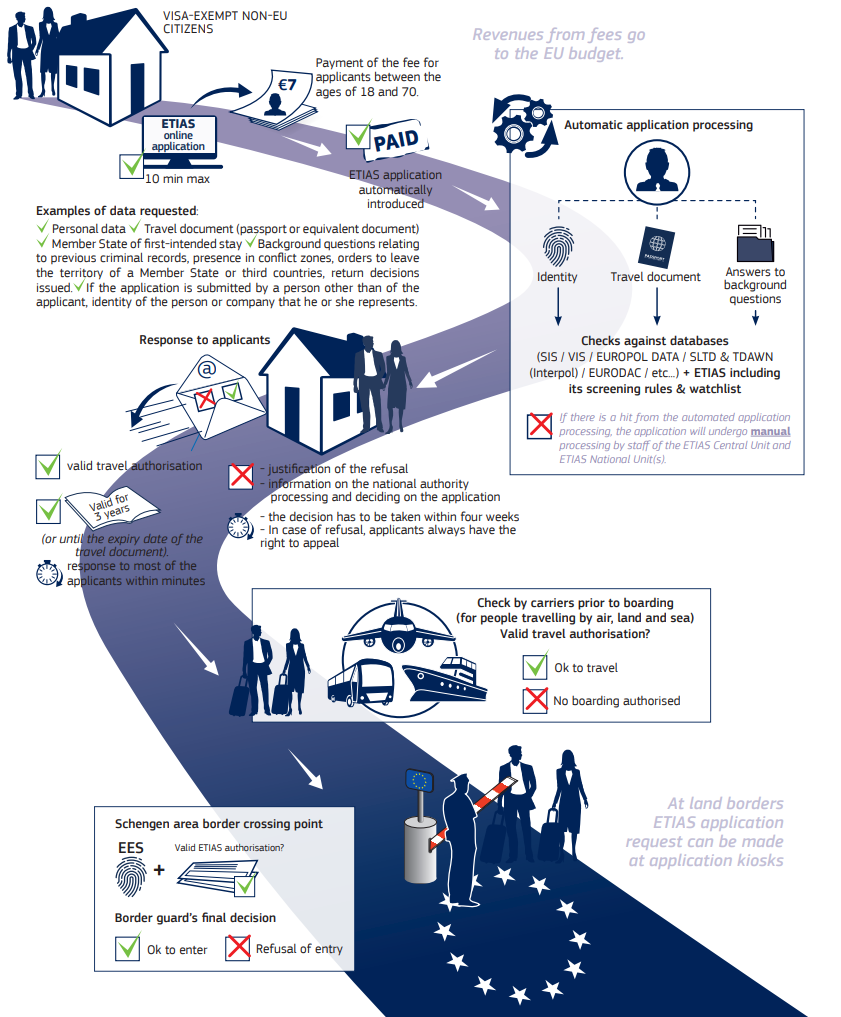 Photo Caption: Sourced Graphic explaining the ETIAS procedure
The website notes that currently, there are 61 countries that are not in the European Union (EU) but whose citizens can enter the EU Schengen Zone without needing a visa. St. Kitts and Nevis, Antigua and Barbuda, Grenada and Barbados are a few Caribbean Countries listed.
This means that citizens of these countries are allowed to go into countries in the Schengen Zone for business or travel purposes for up to 90 days. However, these visitors are not allowed to work or study, but can engage in business and tourism activities.
European officials have revealed that "recent security concerns with terrorism and the migrant crisis have called for a better management of who is entering EU borders." Bearing that in mind, "the EU has continuously declared its goal of making travelling within its borders a more secure experience."
Seen as a benefit to both travellers and EU countries, the ETIAS will help to reduce procedures and wait times, as well assist in detecting and decreasing crime and terrorism.
To see the full list and gather more details click the link below: https://www.schengenvisainfo.com/etias