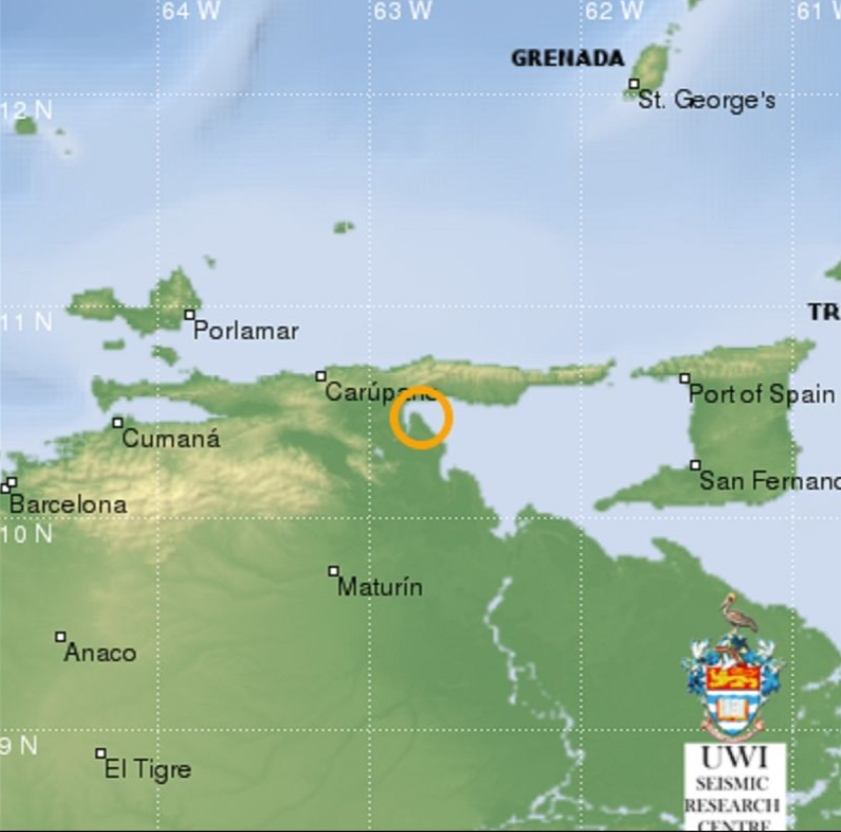 By: Staff Writer

Major concern in Trinidad and Tobago as earlier this morning they were shaken by an aftershock.
At 9.27a.m Wednesday, an earthquake measuring 5.9 triggered more concern among an already traumatised population.
The second earthquake in two days. Tuesday's quake measured 6.9 and was one of the most powerful according to reports.
Today's tremor came at a time when the authorities are attempting to calm the population and assure that all emergency measures are in place.

UWI, SRC – Automatic Earthquake Location
DATE AND TIME:
2018-08-22 09:27 am (Local Time)
2018-08-22 13:27 (UTC)
MAGNITUDE:
5.9
LOCATION:
Latitude: 10.60N
Longitude: 62.87W
Depth: 80 km
NEARBY CITIES:
40 km ESE of Carúpano, Venezuela
100 km NNE of Maturín, Venezuela
116 km SE of Porlamar, Venezuela