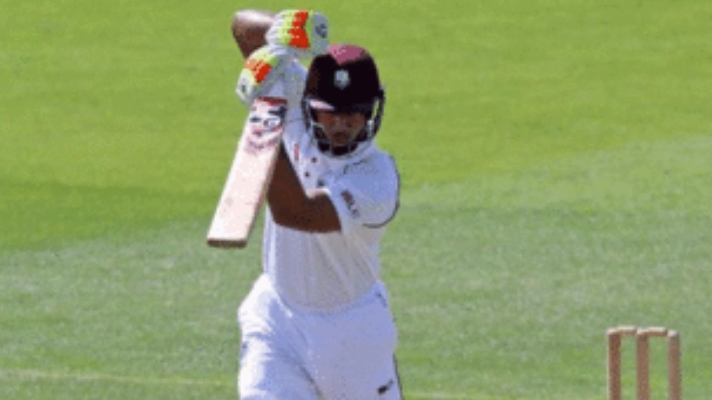 Written By: T. Chapman
Nevis, Leewards Hurricanes and West Indies opening batsman Kieran Powell is going through an extremely lean period with the bat which began in the latter part of 2018 and eventually cost him his place in the West Indies team.
Powell, the captain of Leeward Islands Hurricanes has managed to lead his team into second position thus far in the ongoing Cricket West Indies 4 Day Regional Touurnament after eight rounds.
The left-handed opening batsman has been exhibiting his excellent leadership skills eventhough he hasn't been able to get among the runs this season. It is my view, that the elegant Nevisian opener would soon overcome this slump and return to form and regain selection in the West Indies Senior Team.
With that said, I therefore urge our cricket lovers in Nevis and the Leeward Islands to embrace your cricketers and sportsmen at all times for that belief and confidence plays its role as an effective moral booster to the individual players and the team as a whole.
Powell has averages of 26.81 in tests and 31.33 in first class games.