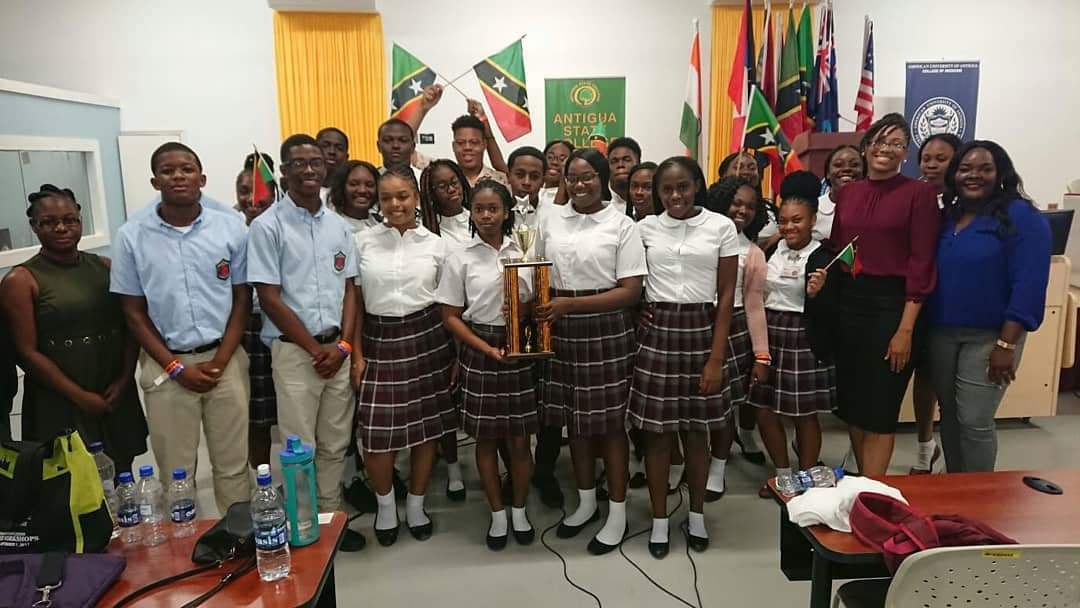 By: Tito Chapman

Team Nevis won the 47th staging of the Leeward Islands Debating Competition after defeating Antigua by 66 points on their home soil. In so doing, Nevis clinched its 10th LIDC debating title and is now tied with Antigua and St. Kitts for most wins, (Nevis 569 – Antigua 503).
Presenting on the moot:
Caribbean countries have not done enough to afford the LGBTQ (Lesbian, Gay, Bisexual, Transgender and Queer) community the same legal rights and protection as other citizens; presenters Kervincia Webbe and Azel Williams rose persausively and made their case.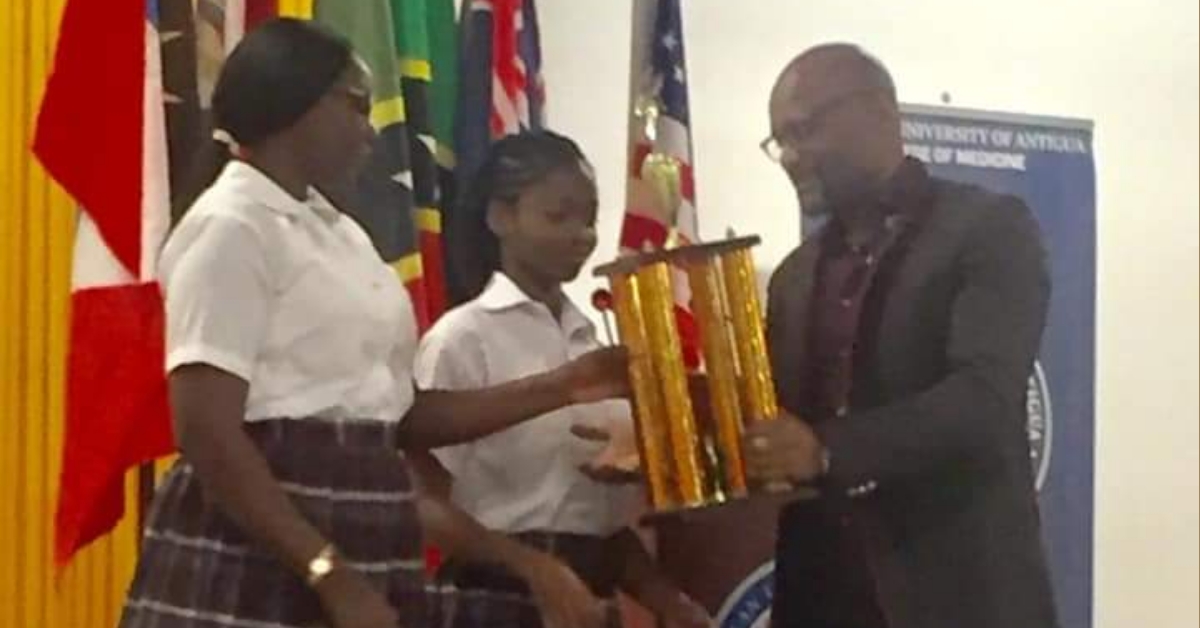 Lead presenter, Kervincia during her presentation established her base, then solidified her teams argument by hinting at the non-existence of non discriminatory polices and discrimination laws.
Nevis echoed that:
Homophobia exists, politicians ridicule opponents using homophobic slurs, breach of clients confidentiality as it relates to the health sector, they emphasized the influence of music by citing lyrics from one of Sizzla's hits and how Caribbean people use such to discriminate against persons who believe in same sex unions.
While their counterparts opposed the moot by suggesting that:
enough is being done in the Caribbean and persons are free to exercise their rights and freedoms. They hinted at the removal of same sex marriage in Bermuda, Same Sex Marriage in Aruba, Change of policy in Cuba, performing of Sexual reassignment surgeries in Cuba as main points to advance their arguments.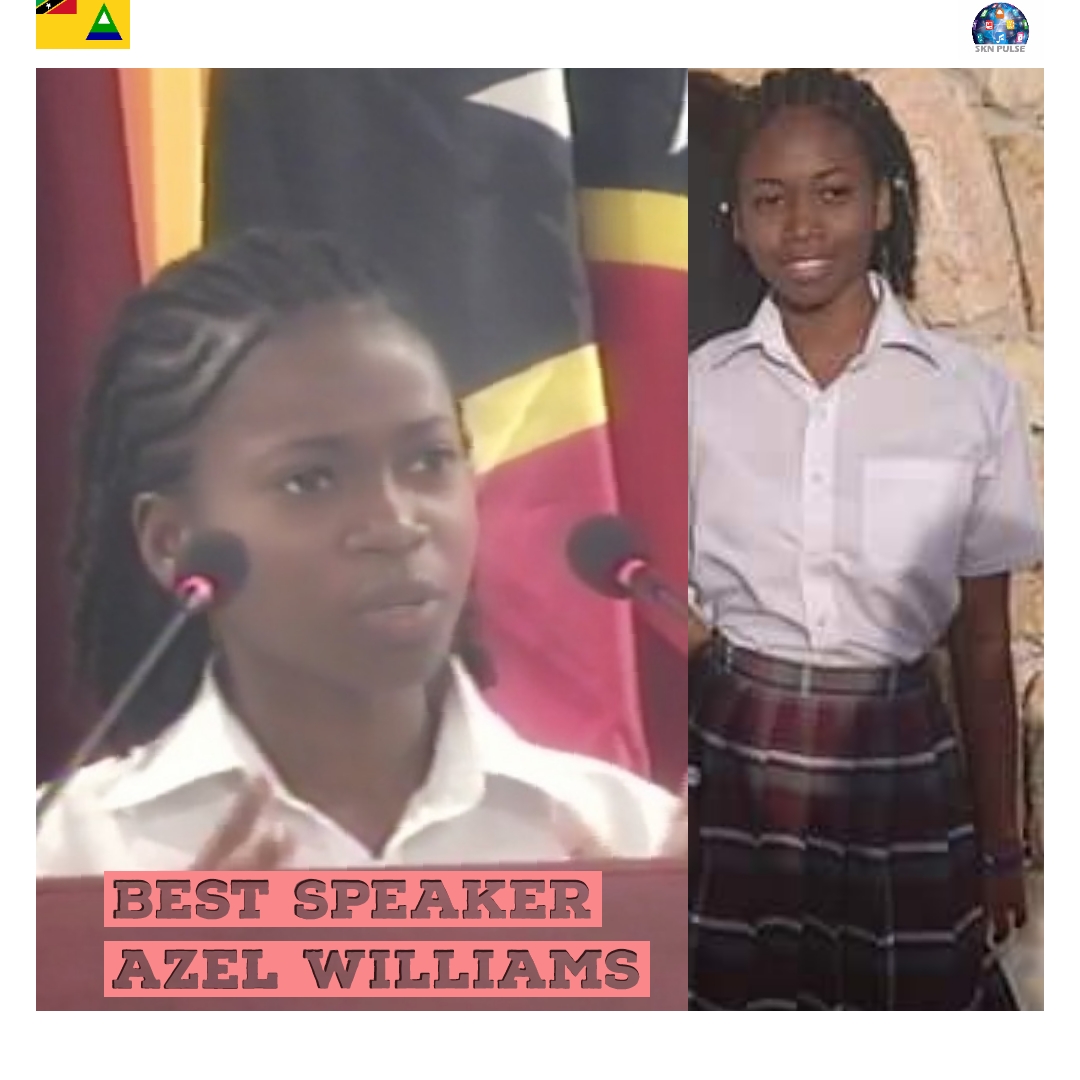 However, at the end of the Judges deliberations, Nevis was announced as the winners for the third consecutive year. They have now etched their names in the LIDC history books as the third island to three-peat, a feat that only St. Kitts and host Antigua had accomplished. Nevis' winning ways began in 2017, continued in 2018 and now in 2019: they are tied with Antigua and St. Kitts for the most Leeward Islands Debating titles, 10.
Azel Williams was adjudged the Best Speaker.
In Nevis' first debate against Anguilla, Dahlia Slack and Zidan Wilkin were victorious in proposing the Moot:
The lack of trust in our own people is the main reason why the majority of CARICOM states are yet to adopt the Caribbean Court of Justice as their final court of appeal.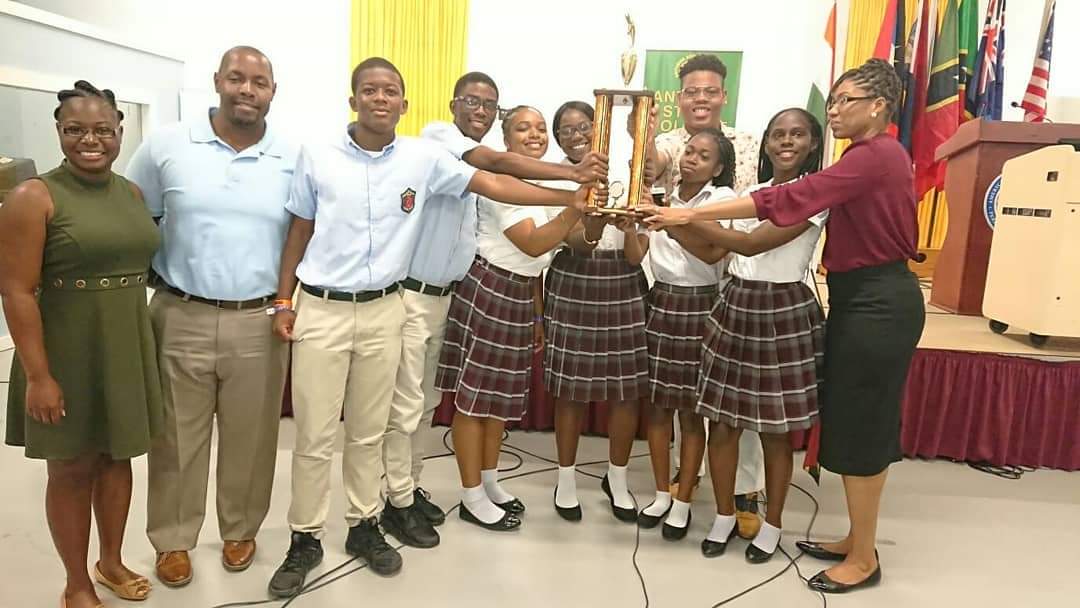 After the announcement of winners, Antigua's Minister of Education, Michael Browne presented team Nevis with their trophy.

Anguilla's Aavior Adams was adjudged the Best Overall Speaker.
In attendance for the final debate were the Governor General of Antigua and Barbuda, Sir Rodney Williams, Education Minister, Michael Browne and members of the lower house.
Debate Results:
Montserrat vs St Maarten
Montserrat 649, St. Maarten 644
Best Speaker- Montserrat Jaeda Emmanuel
-Debate 1 Winner – Monstercat
Anguilla won St Kitts
-Debate 2 Winner – Anguilla
Antigua won Montserrat
-Debate 3 Winner – Antigua
Nevis 640 – Anguilla 608
-Debate 4 Winner – Nevis
Nevis 569 – Antigua 503
-Debate 5 Winner – Nevis
Team Nevis was represented by:
Ms. Azel Williams
Ms. Kervincia Webbe
Ms. Delcia Burke
Ms. Dahlia Slack
Mr. Zidan Wilkin
Mr. Patrice Nisbett II