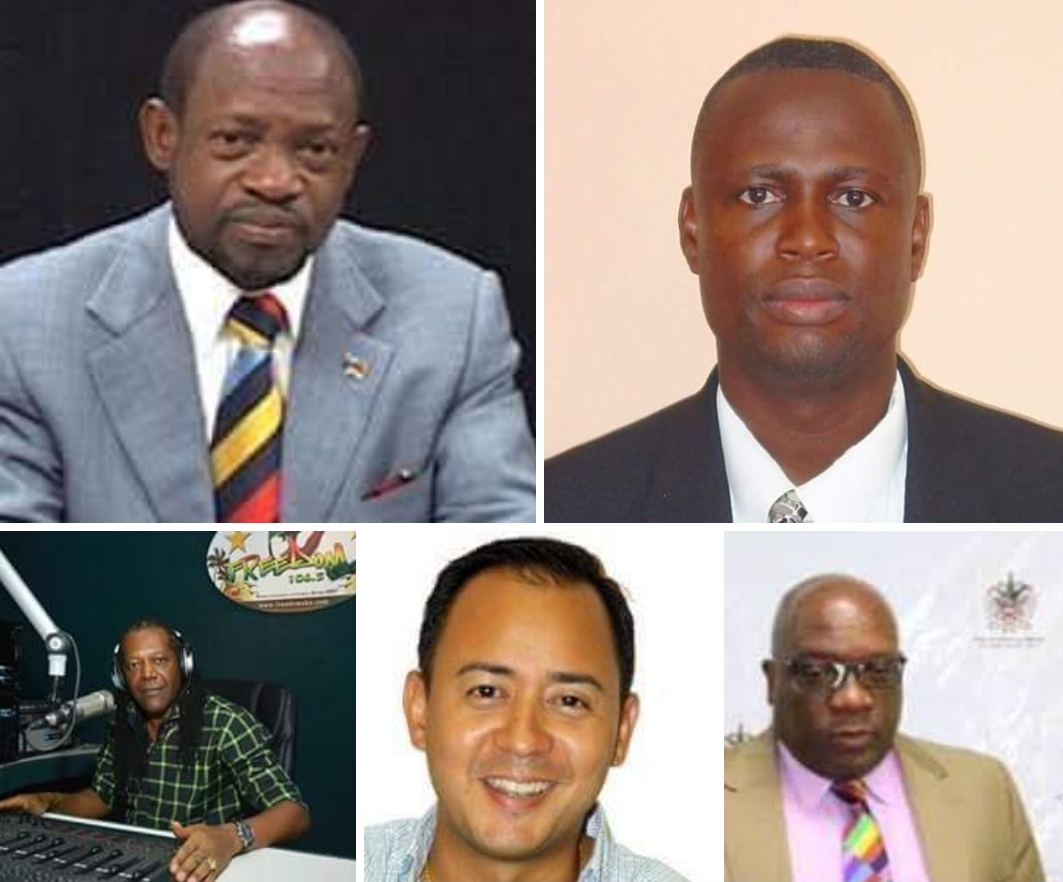 856/2018

By: Erasmus Williams
Basseterre, St. Kitts, October 2, 2018 – In a pre-trial ruling, a High Court Judge has ordered St. Kitts and Nevis' Prime Minister Dr. the Hon. Timothy Harris to pay costs to Leader of the Opposition, The Right Hon. Dr. Denzil L. Douglas, opposition senator, Hon. Nigel Carty, Clement "Juni" Liburd of Freedom 106.5 FM and Charles Jong of Disseminate It in a civil action he brought against the four in 2013.
Harris sued the defendants alleging libel and defamation of his character arising out of alleged statements by Douglas and Carty during public meetings. Douglas and Carty at the time were Prime Minister and Minister of Education respectively.
Harris, then leader of Team Unity, having being dismissed from the Labour Cabinet, claimed the statements made by Dr. Douglas and Nigel Carty at separate public political meetings were defamatory.
Liburd of Freedom FM and Jong of Disseminate It were sued for facilitating the broadcast of the public meetings.
Harris' legal actions were for remarks purportedly made by Douglas and Carty in April 2013 in response to statements he Harris made in relation to the policies and actions of the then Labour government.
The meeting at which Dr. Douglas spoke was broadcast on Freedom FM, but the meeting at which Mr. Carty spoke was not broadcast on Freedom FM.
The defence team of Anthony Astaphan SC, Sylvester Anthony and Angelina Gracey Sookoo-Bobb responded to Harris' legal actions.

"The matter proceeded along its normal course and statements were filed. The matters regarding Freedom FM were set down for trial on November 1st and 2nd 2017 respectively," said Angelina Gracy Sookoo-Bobb in a statement to Freedom FM.
She said that a few months before the trial came up, Dr. Harris' legal team filed an application asking the court to strike out all the defenses filed in the matters, because based on their readings of the evidence submitted thus far, they believed that Dr. Harris would succeed and the defendants would fail to properly defend themselves.
Sookoo-Bobb said that in separate 16-page judgments on August 31, 2018, the Nevisian-born jurist, ruled that the application brought by Dr. Harris to strike out, did not have any merit, that they were brought very late and Dr. Harris was asking Justice Lanns to basically have a mini trial and determine the issues in favour of Dr. Harris, without affording the defendants an opportunity at an actual trial to defend themselves.
"Justice Lanns also pointed out that in the case involving Mr. Carty, Freedom FM had indicated it never broadcast that public meeting and produced evidence to show that the regular DJ's aired their programmes on that date and that Dr. Harris did not produce any evidence to rebut the evidence of Freedom FM.
However Dr. Harris wanted judgment to be entered against Freedom FM without the issue of whether or not Freedom FM, actually aired the broadcast being resolved at a trial," said Sookoo-Bobb.
In the end Dr. Harris' applications to strike out the defences were dismissed with costs awarded to Dr. Douglas, Sen. Nigel Carty, Mr. Clement "Juni" Liburd of Freedom FM and Mr. Charles Jong of Disseminate It.
Justice Lanns indicated that based on the evidence currently before the court, these matters require a full trial when evidence and cross examination would be allowed
A date for the full trial is to be made.
Photo 1 – Rt. Hon. Dr. Denzil L. Douglas
Photo 2 – Hon. Nigel Carty
Photo 3 – Mr. Clement "Juni" Liburd
Photo 4 – Mr. Charles Jong
Photo 5 – Dr. the Hon. Timothy Harris