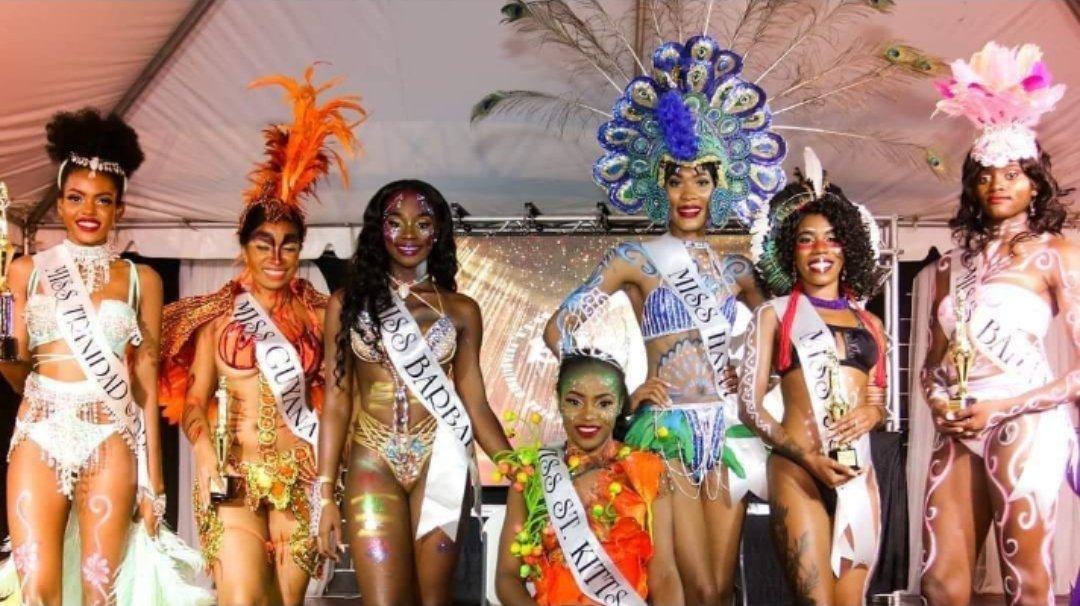 Photo Caption: Contestants In The Black San' International 2019
By: Staff Writer
Javel Jeffers captured her second crown within a six-week span – Last night she was crowned Miss Black San' International 2019.
Previously she won Miss Black San' 2019 back in March.
Vying for the coveted title were contestants from Barbados, United States, Bahamas, Haiti, Trinidad and Tobago, Guyana and host country St. Kitts and Nevis.
Javel amassed 1249.5 points beating her closest competitor by some 80.5 points.
Miss Barbados, Thea Stemple and Miss Haiti, Antorio Shak placed first and second runner up respectively.
The Final Results were as follows:
Royal Fashion: Miss St. Kitts JAVEL JEFFERS
Vintage: Miss Barbados THEA STEMPLE
Designer Wear: Miss St. Kitts JAVEL JEFFERS
Identical: Miss Barbados THEA STEMPLE
Body Paint: Miss St. Kitts & Miss Barbados
Interview: Miss Trinidad GABRIELA BERNARD
2nd Runner Up: Miss Haiti (1091.5 pts)
1st Runner Up: Miss Barbados (1169 pts)
Queen: Miss St. Kitts-Nevis (1249.5 pts