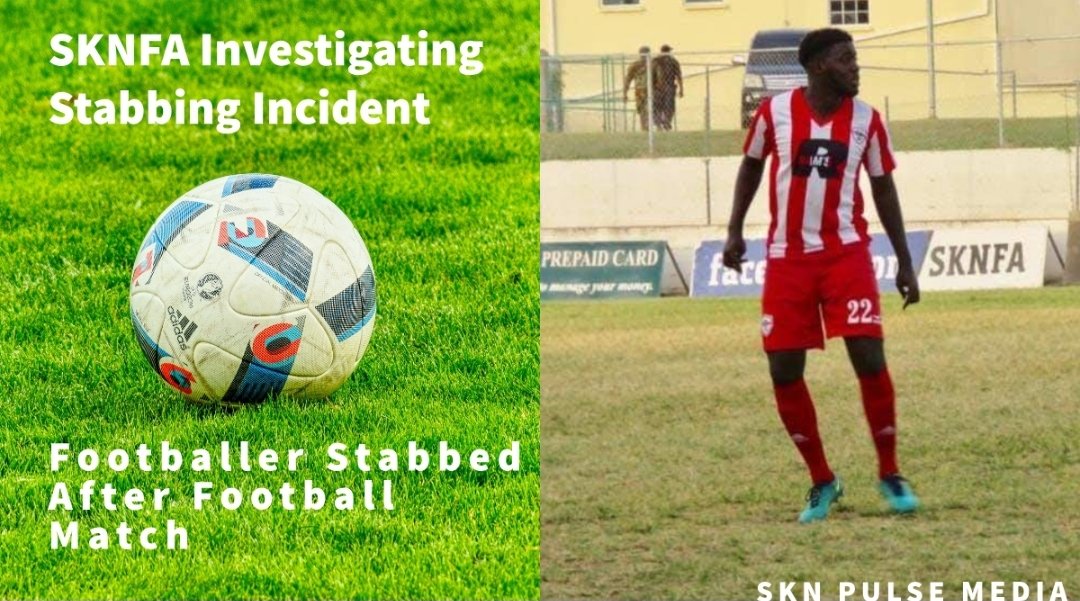 By: Staff Writer
Rams Village Superstars and St. Kitts and Nevis National Player, Raheem 'Pipe' Francis was hospitalized as a result of a stabbing incident which occurred last night, (Saturday 20 April) at the end of a Premier League Match involving Ram's Village Superstars and SOL IAS Conaree.
Even though Village won the game 2 goals to 1, the shocking turn of events left the Ram's Village Superstars in disarray.
According to a statement by the St. Kitts and Nevis Football Association an investigation is currently ongoing.
Via SKNFA's Facebook handle, the association said:
The SKNFA is currently investigation a stabbing incident that occurred at the end of the Premier League Match RAMS Village Superstars vs. SOl IAS Conaree, which resulted in player Raheem Francis being hospitalized in critical condition at the JNF General Hospital, in Basseterre.
As a result of the incident:
All National Bank Premier League matches scheduled for today Sunday 21 April 2019 have been postponed until further notice.
As his parents, Village and the entire football community mourns, the outpouring of love, prayers and sentiments of speedy recovery has been tremendous.
The Sol Island Auto Conaree Football Club issued the following statement in relation to the incident:
Our sincerest thoughts and prayers and that of the entire Conaree community are with Raheem, his family, friends, teammates and the larger Village community at this time. We are praying earnestly for his speedy and complete recovery.

The Sol Island Auto Conaree football Club deeply regrets the incident, and strongly condemns any form of violence whether on or off the field of play and would like to assure everyone that this incident does not represent our values as a club and community.

Our club will seek to engage with the SKNFA, the management of the Rams Village Superstars club and any other relevant bodies to see what interventions can be made, as we aim to continue using football as a platform for positive action within our communities.