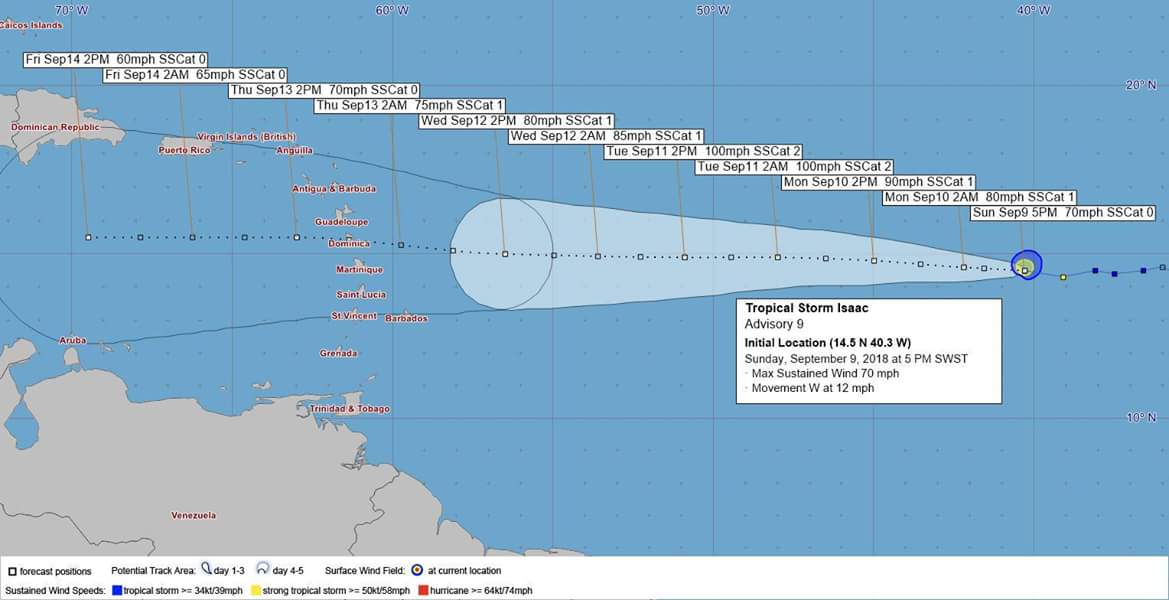 By: Staff Writer
Tropical Storm Isaac could become a hurricane before the end of the day.
The Miami-based National Hurricane Centre (NHC) said that the storm, which was located 1, 390 miles east of the Windward Islands was strengthening as it made its way over the Eastern tropical Atlantic.
Isaac has maximum sustained winds of 70 miles per hour (mph) and is moving toward the west near twelve mph. It is expected to accelerate during the next 36 hours.
"A westward motion is forecast to continue through the end of the week, with Isaac expected to move across the Lesser Antilles and into the eastern Caribbean Sea on Wednesday or Thursday," the NHC said.
It said maximum sustained winds have increased to near 70 mph (with higher gusts and that additional strengthening is forecast.
Interests in the Leeward Islands should monitor the progress.