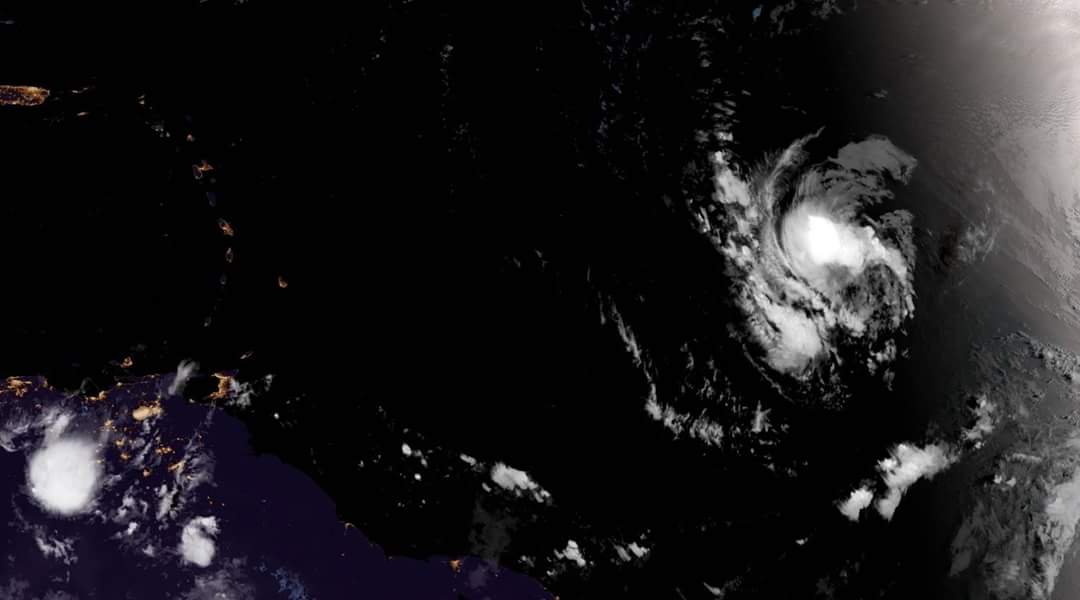 By: Staff Writer
Since last night, tropical Storm Isaac has become a category one hurricane,
Packing winds of 75 miles per hour with gusts of up to 90 mph, Isaac was located at 14.5° N, -41.6° and moving in a Westerly direction at a speed of 14 mph. The lastest update, indicates that Issac is holding steady in strength.
The Hurricane is centered at 5 a.m. AST over the tropical Atlantic Ocean about 1230 miles (1985 km) east of the Windward Islands. Isaac is moving toward the west near 13 mph (20 km/h).
On the forecast track, Isaac is forecast to move across the Lesser Antilles and into the eastern Caribbean Sea on Thursday.
Maximum sustained winds remain near 75 mph (120 km/h) with higher gusts. Additional strengthening is expected over the next day or two. Weakening is also forecast to begin by the middle of the week as Isaac approaches the Lesser Antilles.
The next advisory will be issued by NHC at 11 a.m AST – www.hurricanes.gov
Interests in the Lesser Antilles should monitor the progress of Isaac.