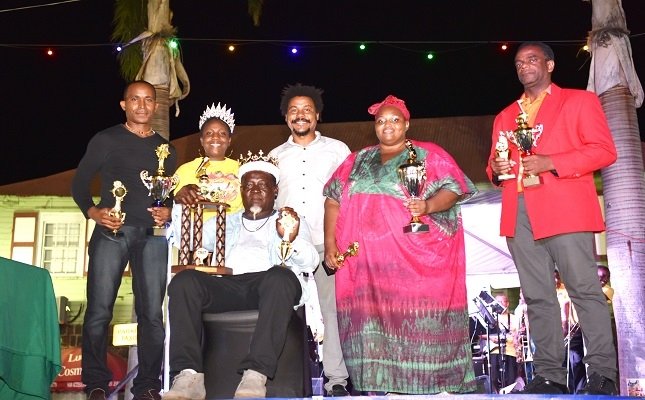 Friday 15th December, 2017 (St. Kitts) – The primary schools' participants began their performances at 8:00 p.m. at The Circus, Basseterre followed by the Best of the Rest Calypsonians.
Terron Webb, (Invincible), from the St. Thomas' Primary School in Nevis, won the title of Primary School Junior Calypso King for the third consecutive year, with his song, 'Social Media" totaling 252 points. His runner up was Sweet 7 with 225 points. In 2nd place was Lega-Z with 196 points followed by Mighty J with 191 points.
In the Best of the Rest Competition, Godfrey Robert won the coveted title of Best of the Rest Calypso King with 210 points. First Runner-Up was Queen Kibie with 197 points; Second Place was King Dwighty with 194 points and in Third Place Lucius with 189 points.
We take this opportunity to congratulate all participants in both shows and to thank them for their participation in Sugar Mas 46.
"Participate; Get in the Mix for Sugar Mas 46!"
*This article was posted in its entirety as received by SKN PULSE. This media house does not correct any spelling or grammatical errors within press releases and (or) commentaries. The views contained within are not necessarily those of SKN PULSE.