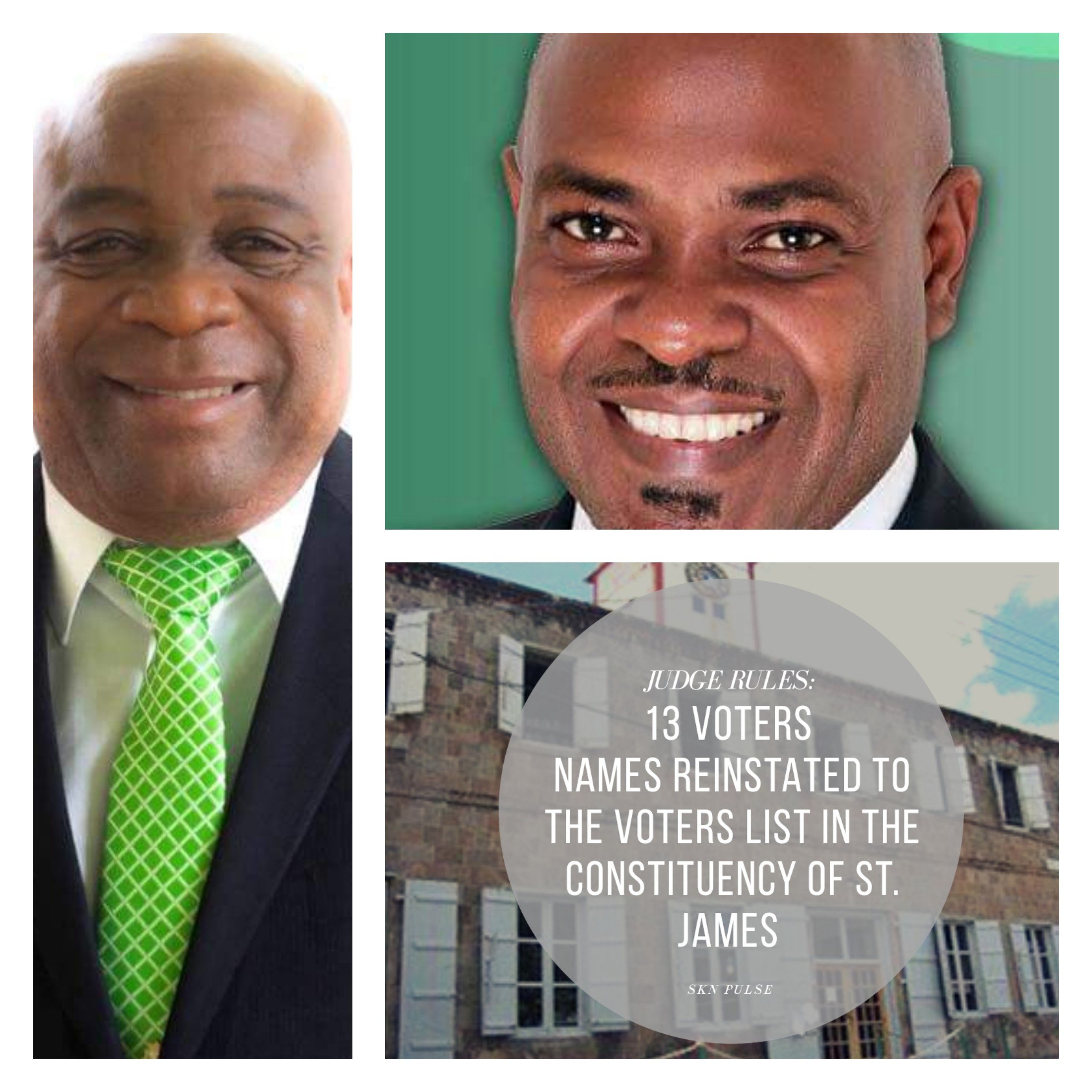 By: T. Chapman
SKN PULSE – The Nevis Reformatiom Party  Petition to have voters reinstated was heard late today at the Charlestown High Court after an initial adjournment. The NRP was successful in having some names restored to the voters list in St. Johns and St. James for Monday's poll.
With the hearing coming to an end moments ago, the Judge ruled that 13 of 35 disenfranchised voters names must be reinstated on the St. James Official list of voters for the elections on Monday 18th December, 2017.
While 13 of the 35 were able to present sworn affidavits, 22 weren't able to do so as they are living overseas.
According to a NRP agent for the St. James district, the time frame was too short to get those 22 affidavits completed. He said, "it was because of this why the election was called so quickly".
This medium has also learnt that a comprise was made to have some names reinstated to the voters list in the St. Johns District.
The St. James seat will be contested by Mr. Virgil Browne of the Nevis Reformation Party and Mr. Alexis Jeffers of the Concerned Citizens Movement while the incumbent Hon. Mark Brantley of the CCM will square off against Mr. Hensley Daniel of the NRP.