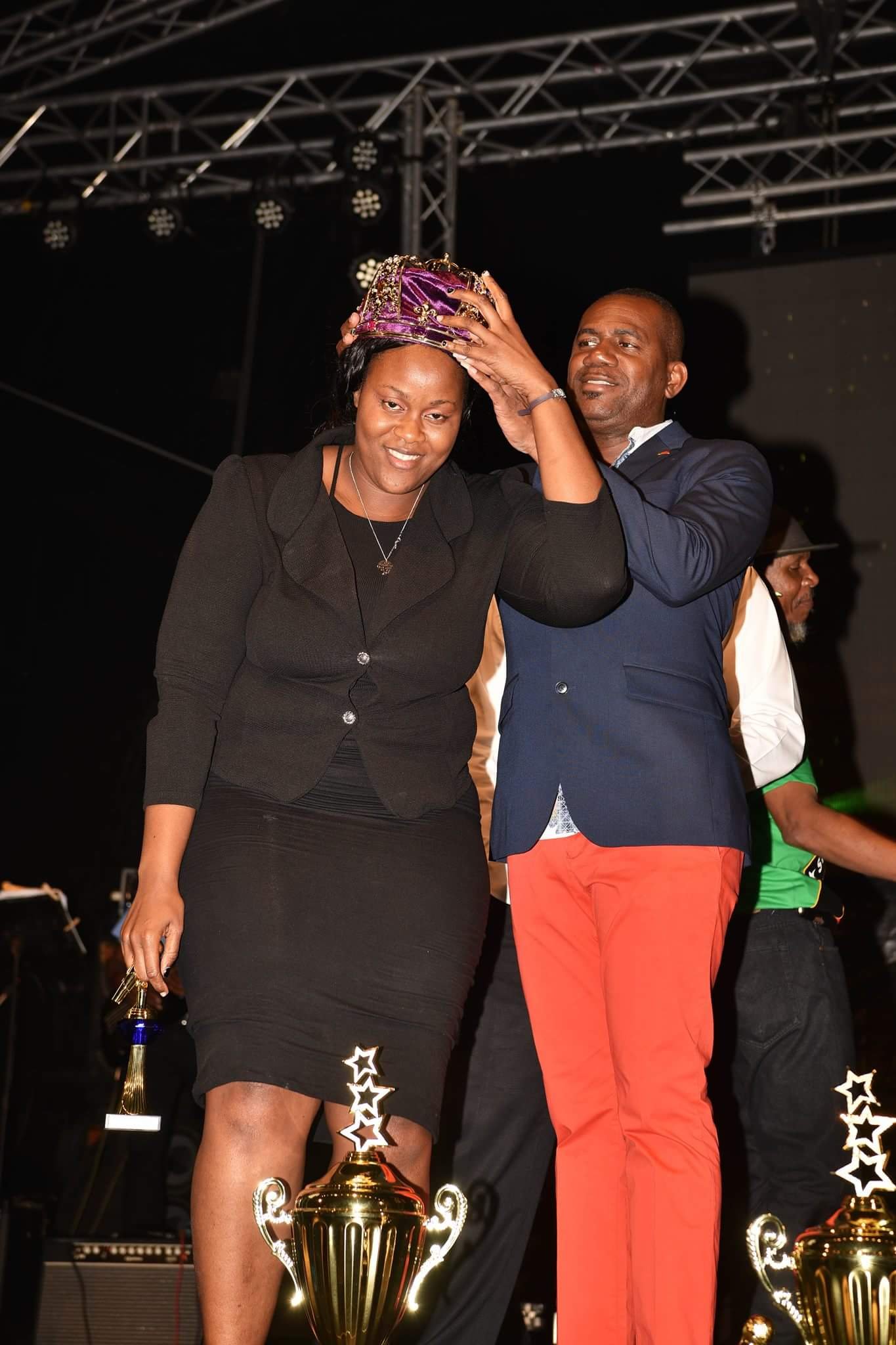 Photo Caption – Hon. Shawn Richards crowns the first ever Female National Senior Calypso Monarch, Miss Independent
SKN PULSE – It's official, it's historic it's a moment that will be remembered for a long time: Karisia Willett, (Miss Independent) has been crowned the first ever Calypso Queen of the Senior Calypso Monarch Competition since the inception of National Carnival in 1971.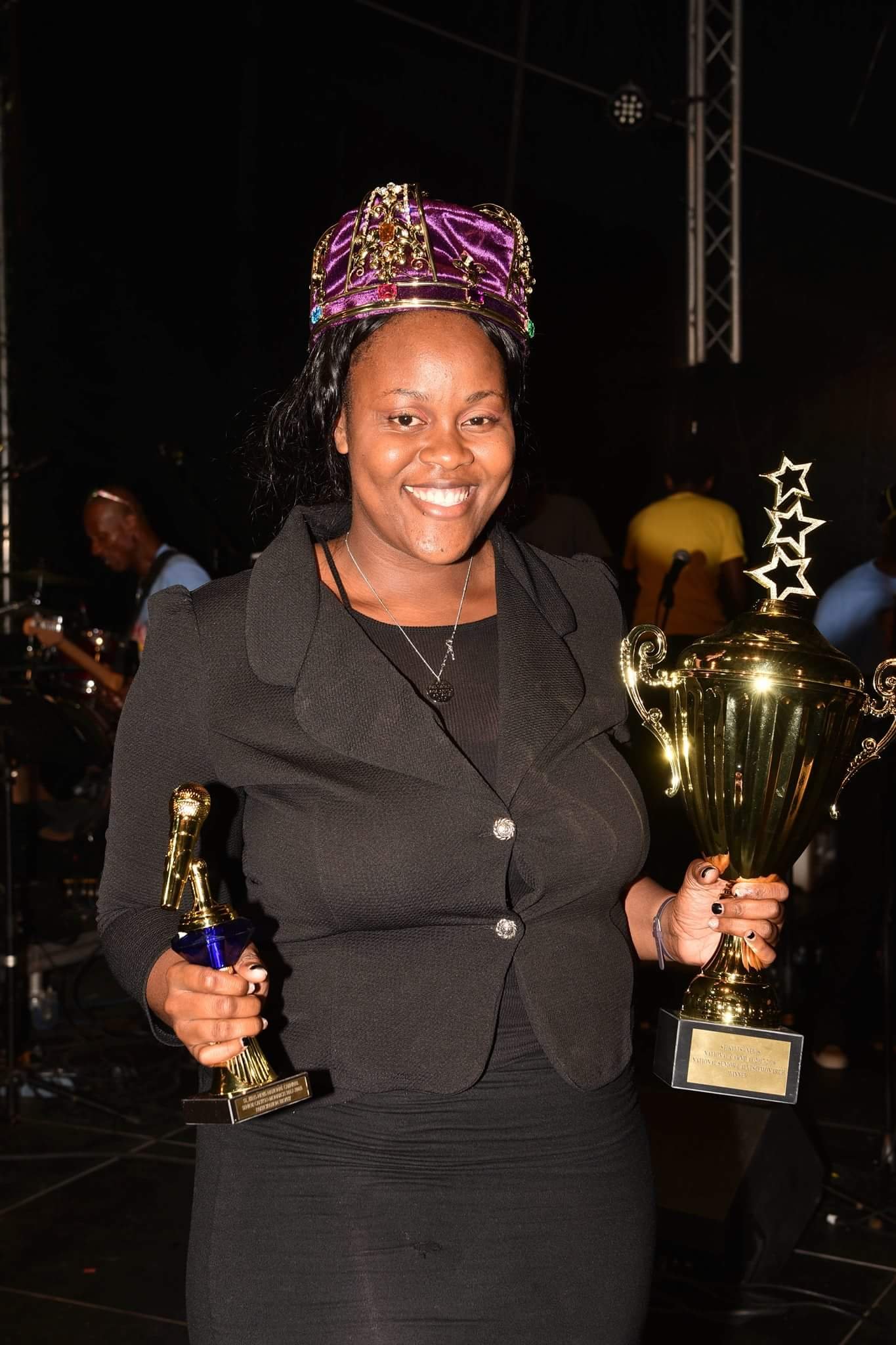 Photo Caption: 2017 – 2018 Calypso Monarch, Karisia Willett.
A crowd favourite, Miss Independent performed 'Where is De Leadership' and 'It Taste the Same'. Performances that had the crowd energized as delivery and lyrical arrangements were on point.
Veterans, King Ayatollah and Socrates tried but the younger and more energetic Miss Independent prevailed as she amassed 766 points to earn her first crown. Miss Independent was performing for the first time in the Senior Calypso Monarch.
Reigning monarch, King Craig performed credibility but he too was out done by Miss Independent.
Big Lice with his popular Calypso 'Let the Calypsonians Sing' was also a crowd favourite and he earned 1st runner up with 742 points. King Craig and Ayatollah placed 2nd and 3rd runner up respectively. They amassed 733 and 730 points.
Video Caption: Performance from preliminary round.