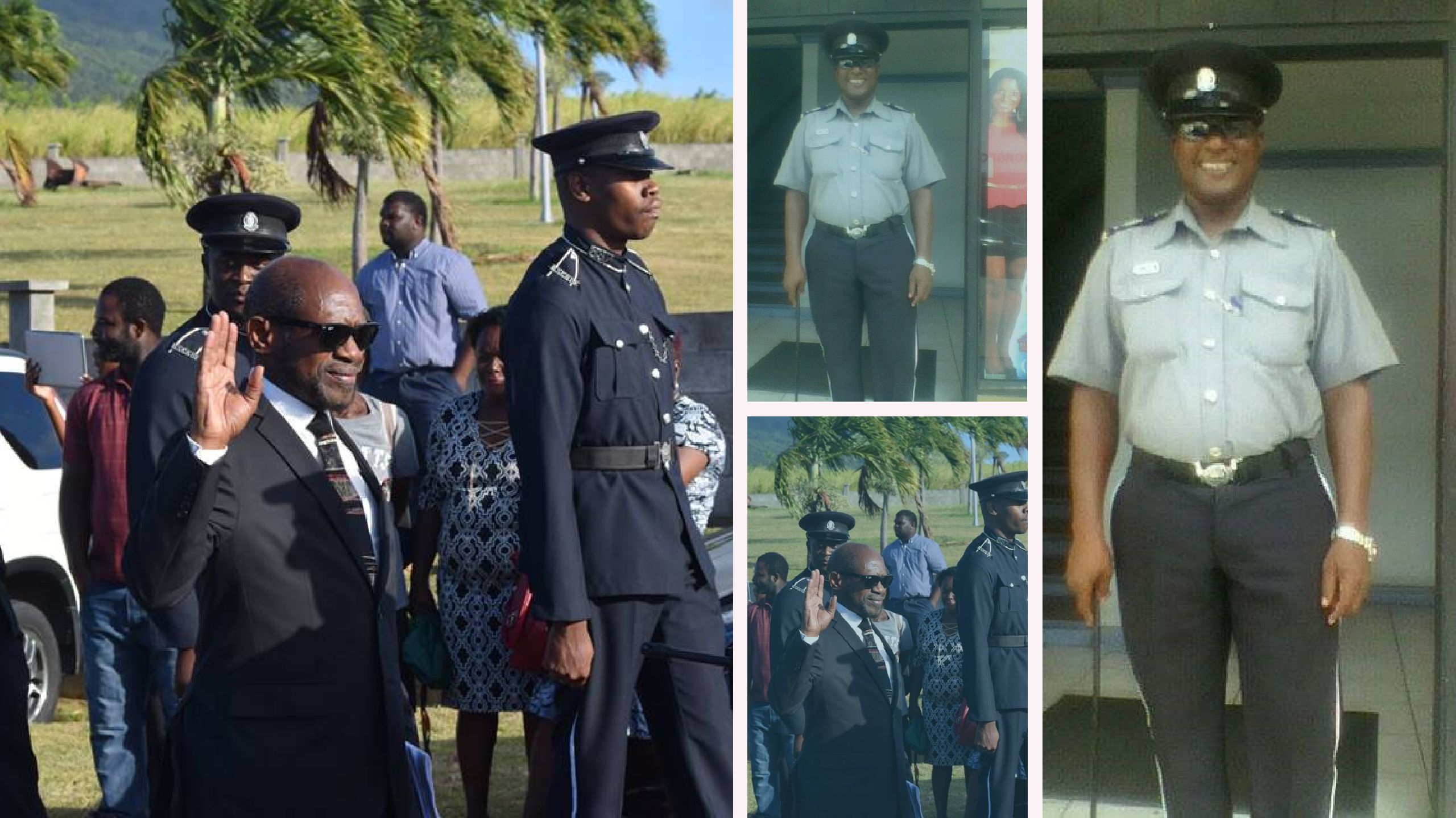 Photo Caption: Late Sgt. Leon "Shabba" Powell, (Far-right) and Former Prime Minister Rt. Hon. Dr. Denzil Douglas, (Far-left) at funeral service for another former security officer, Sgt. Dwight who was also gunned down this year.
817/2018
Basseterre, St. Kitts, September 14, 2018 – Former St. Kitts and Nevis Prime Minster and Leader of the Opposition, the Rt. Hon. Dr. Denzil L. Douglas will eulogise his friend and former security officer, the late Sgt. Leon "Shabba" Powell at a Service of Thanksgiving Friday.
Powell was gunned down at his business place in Newton Ground on Saturday 18th August 2018.
Hundreds of mourners are expected to join Powell's family and friends at the service at the Newton Ground Recreation Ground.
"Sgt. Leon Powell served as part of former Prime Minister Dr. Denzil L. Douglas security detail until February 2015 and was last posted at the Stapleton Police Station. It's a sad day as he is the second Sergeant from the rural area to be brutally murdered within the space of 3 months. I pray for continued protection, strength and support for our police, residents and citizens," said former nurse, Gealta Langley in a FaceBook posting.
Following the service the body will be interred at the Methodist Church Cemetery, St. Paul's. Powell will be buried with full military honours.
Sgt. Dwight Davis, who was also a security officer for Dr. Douglas when he served as Prime Minister was found shot to death on May 3, 2018.
Disclaimer
This article was posted in its entirety as received by SKN PULSE. This media house does not correct any spelling or grammatical errors within press releases and (or) commentaries. The views contained within are not necessarily those of SKN PULSE.