Law enforcement officials have provided an update on the Fire that occurred at Needsmust on May 6, 2023.
Between 5AM and 6AM on May 6, 2023, Rudolph John of Needsmust reported being awakened by a loud 'boom' outside his home. He stated that upon investigating the sound, he found a sizeable blaze engulfing a shipping container owned by Kurt Richards of Bird Rock Extension. He (Mr John) alerted local authorities and the St. Kitts and Nevis Fire and Rescue Services responded promptly. After a lengthy battle, the blaze was extinguished.
Following an assessment of the damages with Mr Richards, law enforcement placed on recorded the total destruction of the following items that were being stored in the forty-footer shipping container: three (3) motorbikes, one (1) four-wheeler, three (3) Mercury 300 engines, spare parts, and assorted types of furniture. Also destroyed were one (1) mobile home and one (1) cigarette speedboat.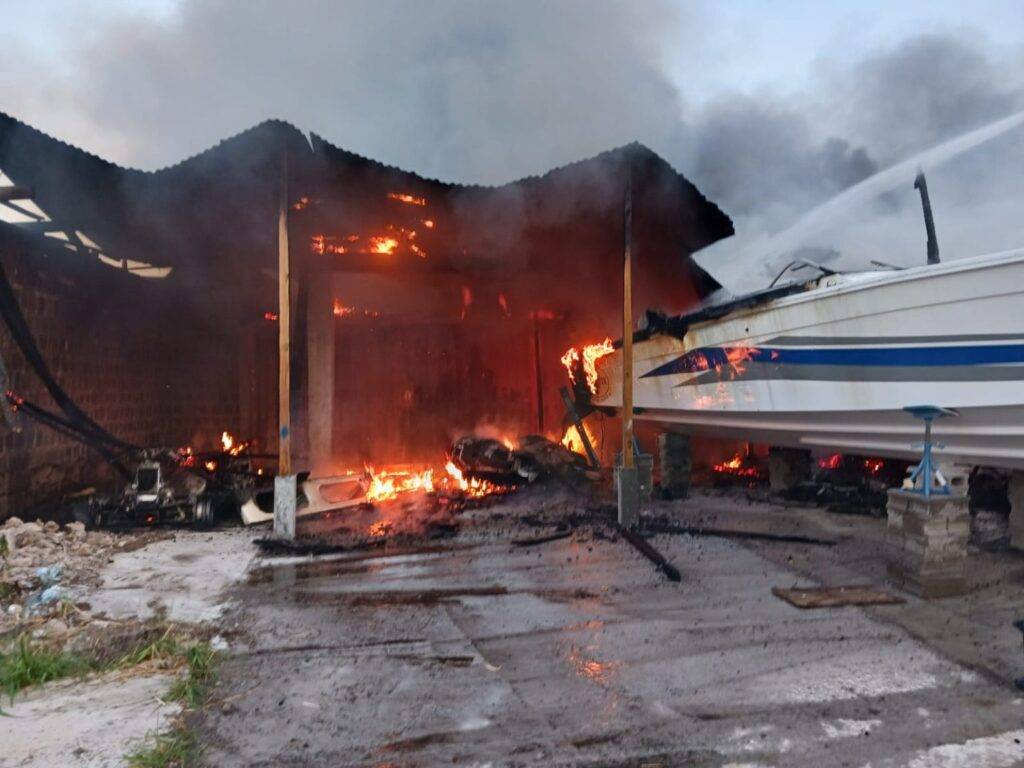 There was one (1) BMW Wrecker truck that had been parked near the shed and as such, it as partly damaged by the blaze.
The Crime Scene Unit of the Royal St. Christopher and Nevis Police Force processed the scene and collected all items of evidential value.
Investigations into the situation are ongoing.