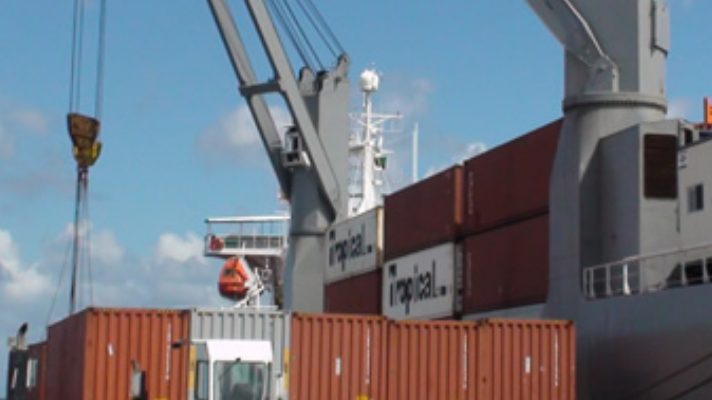 215/2019
By: Erasmus Williams
Charlestown, Nevis, March 13, 2019 – Guyanese Nathan Allicock escaped serious injury Tuesday night when he was trapped while operating a container forklift at the Long Point Port.
According to a report, Allicock was pinned against a container as he was moving containers from the Honduras-flagged vessel Midnight Chief which was in port.
Allicock was exiting the cockpit of the container forklift when one of his legs touched a lever. The cockpit shifted and he was jammed against a container.
Port workers nearby quickly broke the windshield of the forklift and turned it off.
Allicock was removed from further danger and was rushed to the Alexandra Hospital where he is said to be in a critical but stable condition.
Police are said to be investigating.
Disclaimer
*This article was posted in its entirety as received by SKN PULSE. This media house does not correct any spelling or grammatical errors within press releases and (or) commentaries. The views contained within are not necessarily those of SKN PULSE.