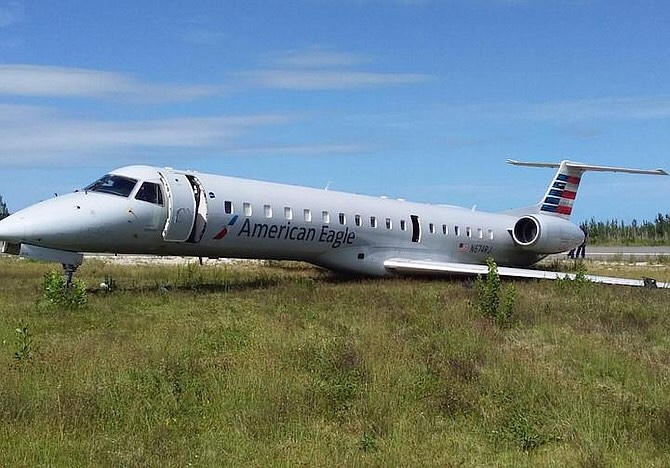 By: Staff Writer
An American Eagle Flight AA4194 with 28 people on board veered off the runway after landing on runway 6 in Freeport in Bahamas yesterday.
According to reports, the Eagle plane had taken off from Miami International Airport slid off the runway at Grand Bahama International Airport in Freeport, just after 12:30 p.m., Saturday. The Tribune reported that the plane damaged the rear landing gear.
The return flight, and today's roundtrip for were all cancelled.