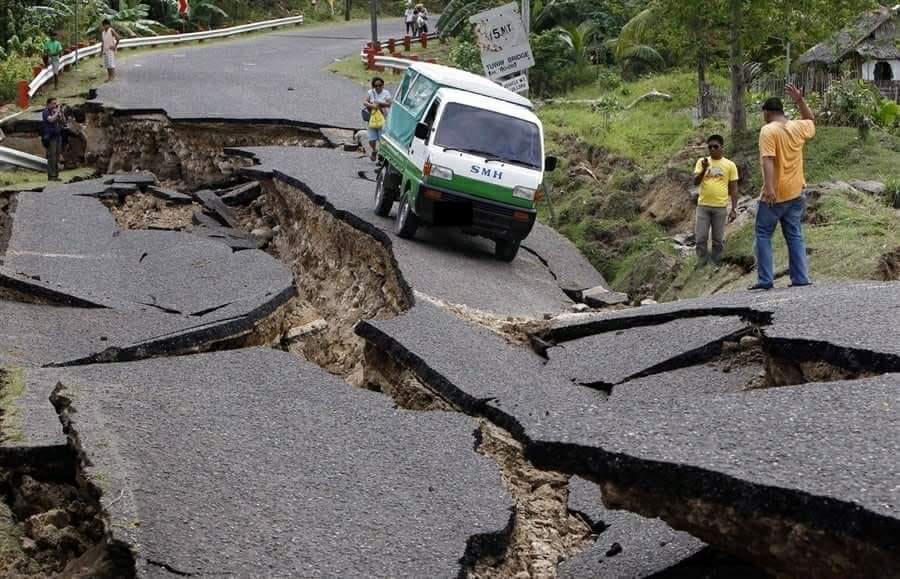 Photo Caption: Sourced photo of road damage caused by earthquake
By: Staff Writer
7.0 magnitude earthquake shook Venezuela on Tuesday evening and was felt as far as the Eastern Caribbean.
The quake occurred around 5:31 p.m., and was centered near the Venezuelan town of Guiria, and was felt in the capital, Caracas, and beyond Venezuela's shores.
Residents of neighbouring Guyana, Suriname as well as Barbados, Trinidad and Tobago, Grenada, and St Vincent and the Grenadines reported feeling the strong shaking.
Persons reported seeing and feeling their homes, utility poles – and even some of their contents – shaking as the tremor continued for up to a minute.
The University of the West Indies' Seismic Research Centre measured the earthquake at 6.8 and said it occurred at a depth of 73 kilometres, but the magnitude was later upgraded to 7.0 by the United States Geological Survey.
The position of the earthquake in Venezuela was placed at 55 km of Carúpano, 95 km northeast of Maturín, and 131 km southeast of Porlamar.