The United States is committed to advocating for press freedom, freedom of information and access to factual and accurate reporting provided by independent media which is foundational to transparency and accountability in any democratic society. In the week leading up to May 3, the U.S. Embassy in Bridgetown marked this year's World Press Freedom Day by hosting two events in collaboration with the Media Institute of the Caribbean and the St. Kitts and Nevis Media Association.
Through the support of USAID, Embassy Bridgetown partnered with the Media Institute of the Caribbean on a three-day training for mid-level journalists on investigative reporting. Journalists from Antigua and Barbuda, Barbados, Dominica, Guyana, Grenada, St. Lucia, St. Kitts & Nevis, St. Vincent & the Grenadines, Suriname, and Trinidad & Tobago were invited to attend the workshop which was held in Bridgetown, Barbados April 23 – 25. The journalists were able to discuss potential story ideas and talk about the challenges and solutions to practicing investigative journalism in the region.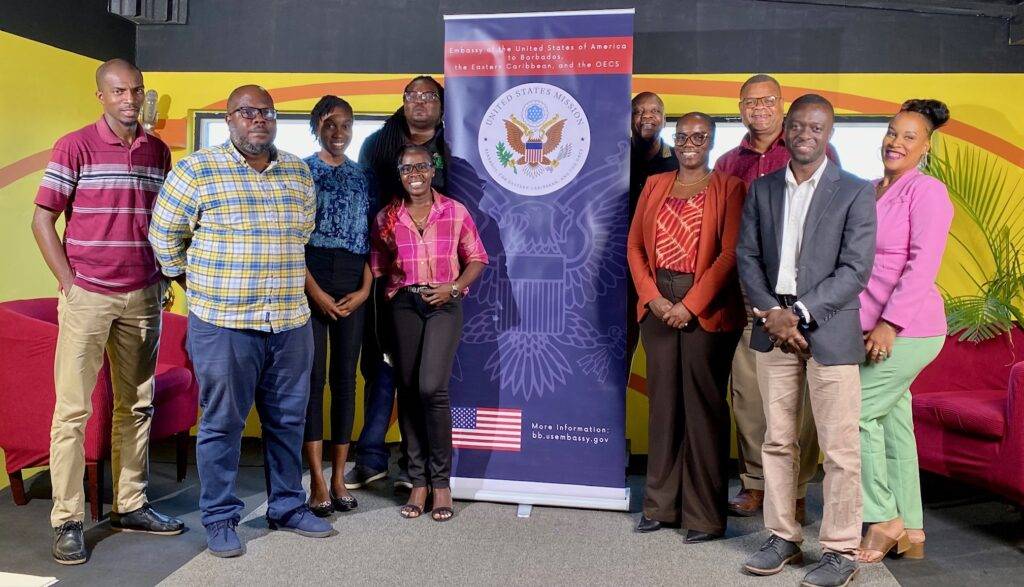 The Embassy also supported a one-day Workshop held by Media Association of St. Kitts and Nevis titled 'Laws Affecting Media Workers' on May 2. The workshop was designed to sensitize journalist and reporters in the Federation of St. Kitts and Nevis on recent developments stemming from legislation and policies that impact the way reporters should perform their functions and increase awareness and understanding of how certain laws affect journalistic and media work and operations. Attorney General of St. Kitts and Nevis, Hon. Garth Lucien Wilkin attended the workshop and delivered a keynote address.
Speaking on the activities held to commemorate the 30th anniversary of World Press Freedom Day, U.S. Embassy Public Affairs Officer Donald Maynard noted that the events provided an opportunity for journalists to discuss the state of press freedom, protection of journalists, and citizens' rights to unbiased, accurate information. "Today, we recognize the camera operators, podcasters, producers, writers, editors, and all media workers who play an indispensable role in bringing transparency and accountability to democratic societies."
END