League leaders Flow 4G Cayon Rockets are back to winning ways after a 5-0 drubbing of Jones Group Sandy Point on Sunday at the Warner Park in the 2023 SKNFA Premier League.
Scoring for Cayon Rockets
Elzhandhai Warner (Sandy Point) own goal 42nd min
Dylon Morton (pk) 53rd min
Carlos Bertie struck twice 63rd & (pk) 88th min
Mervin Lewis 83rd min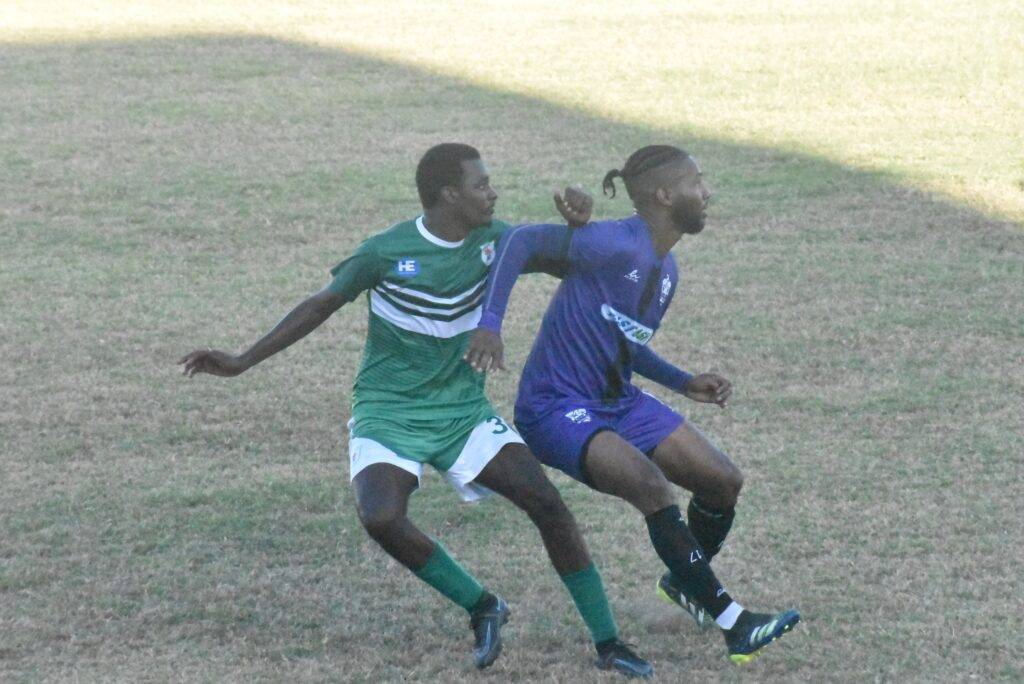 Coach Al Edwards of Cayon said the victory was a result of his team getting back players who were missing through injuries and suspension. "It feels good to get back in the winners' circle. It feels comfortable, it feels good…once we continued our plan, we broke them down…and took control of the game," Edwards said.
Assistant Manager of Sandy Point Shane Jeffers said his team has to find a way to get victories as round 2 begins this weekend. "The reality of it is that we have to try avoid relegation. We are at the bottom of the table. We have to now look directly at teams that are directly (above) us and work towards that," Jeffers said.
Meanwhile the match of the weekend: Hobson Enterprises Garden Hotspurs came from behind to draw 1-1 with Fast Cash Saddlers United; scoring in the dying moments of the match.
Scoring for Saddlers
Diaundre Henderson 68th min
Scoring for Spurs
Shaquille Adams 90th + 9 mins
Interestingly, last week Sunday, Spurs gave up a 1-0 lead to draw with Newtown in the dying moments of the match. This week, the tables have turned, but Coach Steven Brown of Spurs said his team did not play well. "From my team's perspective, I don't think we played a very good game today. Our passing was sloppy; honestly I don't know why that happened. But we managed to stick in, stay to the end and get a last-minute goal to salvage a point which is always a plus in the standings right now," he said.
Saddlers Coach Samuel Phipps bemoaned the fact his players lost concentration defensively to concede that last minute goal. "Our goal keeper went down late in injury time and we gave up a soft goal in my estimation," Phipps said.
-END-