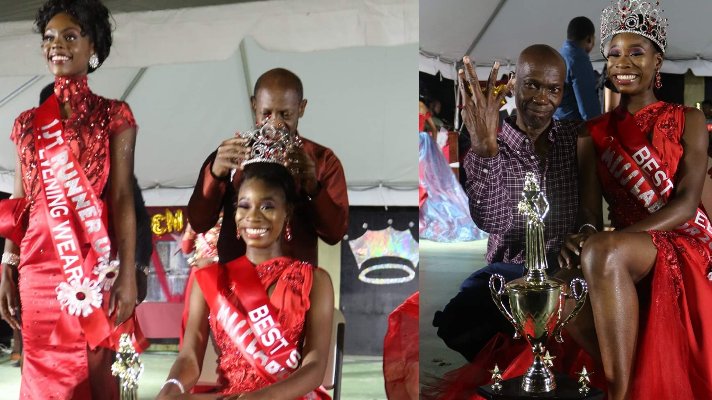 By: T. Chapman
Tyannah Richards captured the 2019 Labour Queen crown for Constituency Number 4 Four from a field of eight ambassadors on Saturday night.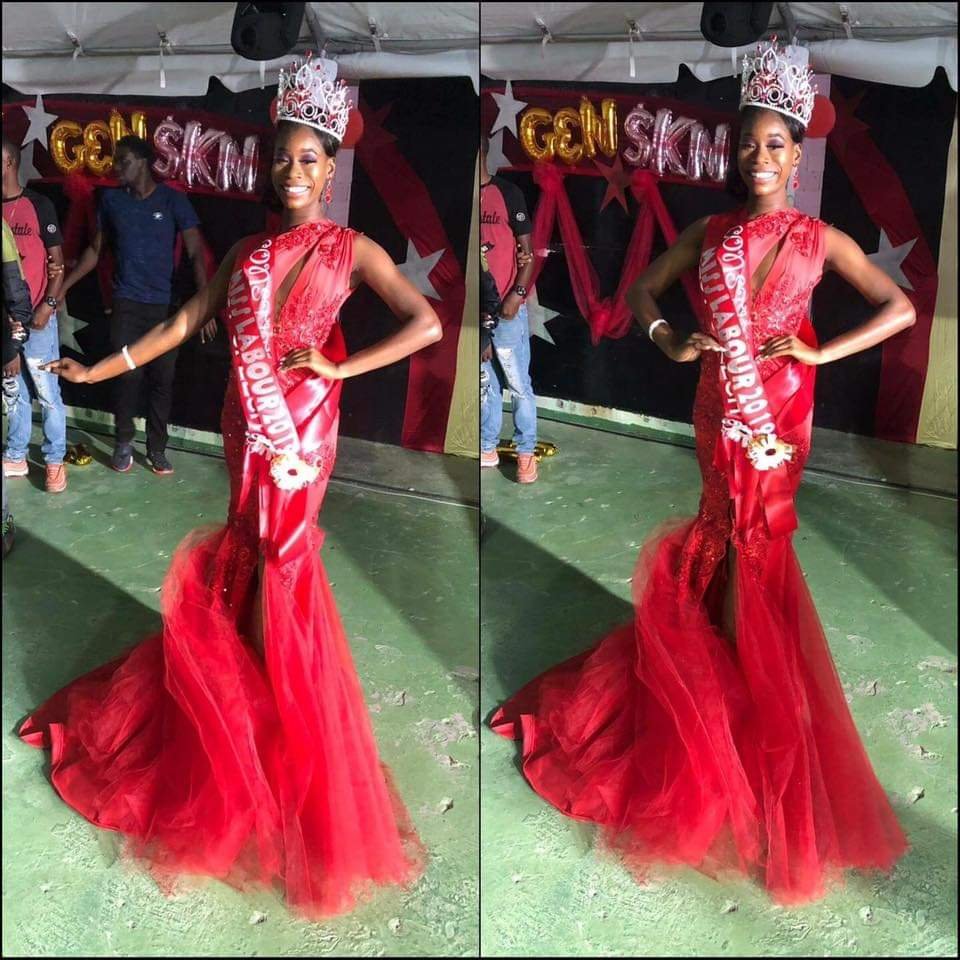 Richards, the representative for His Excellency Steve Wrensford was adjudged Best Motivational Speech. She amassed 736.5 points beating her closest competitor by a margin of 36.5.
Winning Best Creative Wear and Best Evening Wear, Kadedra Lewis, ambassador for Hon. Marcella Liburd from Constituency #2 captured 1st runner up with a total of 700 points.
Zubaidah Springer of constituency #6, ambassador for Hon. Dr. Denzil Douglas and Azariah Vanterpool of #5, ambassador for Mr. Kenny Douglas placed 2nd and 3rd runner up respectively.
Zubaidah Springer copped the Best Talent award while Vanterpool captured the Most Photogenic award.
Final Awards & Results:
Photogenic: Azariah Vanterpool
Motivational Speech: Tyannah Richards
Creative Wear: Kadedra Lewis
Talent: Zubaidah Springer
Evening Wear: Kadedra Lewis
3rd Runner Up: Azariah Vanterpool (672.5 pts)
2nd Runner Up: Zubaidah Springer (697 pts)
1st Runner Up: Kadedra Lewis (700 pts)
Queen: Tyannah Richards (736.5 pts)