Two Cataract Surgeries Completed at JNF General Hospital Marking a Milestone in Eyecare Services
Basseterre, St. Kitts May 23, 2023 [Ministry of Health] –The Management of the Joseph N. France (JNF) General Hospital is thrilled to announce the successful completion of two cataract surgeries this morning, Tuesday May 23, 2023, signalling a long-awaited resumption of eye surgeries at our largest health institution. This achievement represents a significant step towards alleviating the burden on our healthcare system and addressing the sizable waiting which currently stands at over 200 individuals.

Dr. Alina Crespo, skilled ophthalmologists, led the surgical team that performed these procedures. Her expertise, coupled with the state-of-the-art tools now available at JNF General Hospital, ensured seamless and successful procedures for both patients, and positive outcomes are expected in both cases. Doctor Crespo was assisted by Nurse Thelesha Grodon.

The temporary suspension of eye surgeries, though necessary, has been a challenging time for our patients and their families. We would like to express our utmost gratitude to the public for their understanding and patience during this period. Your unwavering support has been invaluable, and we are thrilled to be back in action, delivering much-needed eye surgeries to those in need.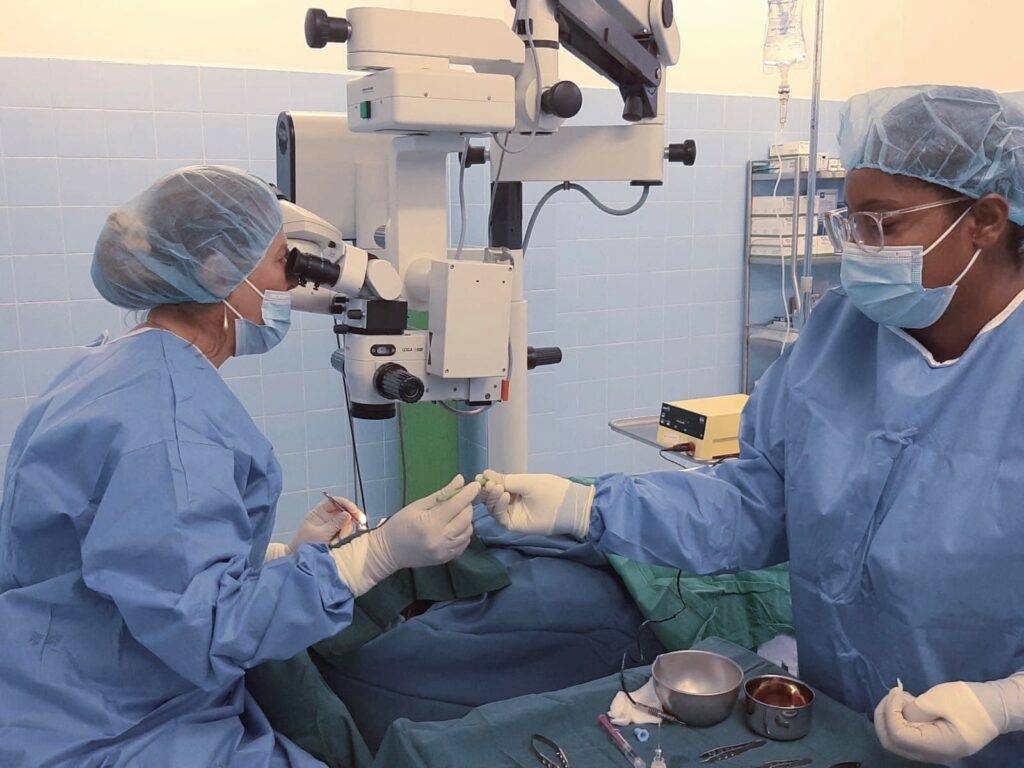 Moreover, this milestone is just the beginning. The JNF General Hospital administration continues to transform forgotten and unaddressed programs into the highest quality experiences for our citizens as part of our ongoing march towards accreditation. We are dedicated to further enhancing our facilities, expanding our specialized services, and ensuring that every patient receives the best care and attention.

We are proud to be at the forefront of providing exceptional services to our community. The successful completion of these two cataract surgeries is a testament to the commitment, expertise, and collaborative efforts of the entire JNF General Hospital team. Together, we will continue to make significant strides in improving healthcare delivery and enhancing the lives of our patients.
###