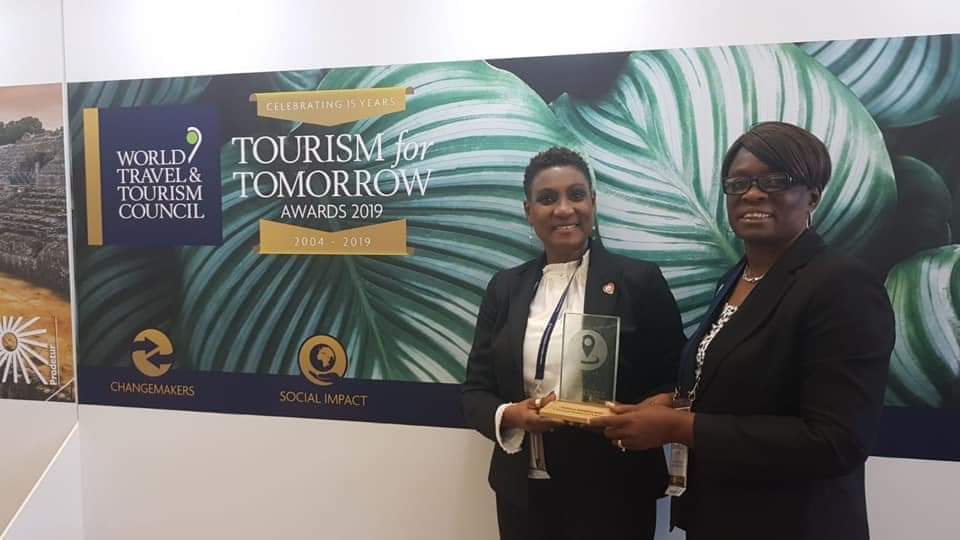 By: Tito Chapman
'Small But Tallawah' – Last night at the WTTC Global Summit held in Seville Spain, St. Kitts won the prestigious World Destination Stewardship Award. This latest accolade, now has St. Kitts recognized as the best destination in the world in sustainable tourism.
As one of three finalists in the Tourism for Tomorow Awards, St. Kitts emerged winners beating Brazil and the Philippines. Minister of Tourism, Honourable Linsday Grant shared the good news via his social media handle abd expressed:
We Small But We Tallawah.
The Tourism for Tomorrow Awards are the world's top accolade in sustainable tourism. It recognises the highest ethical standards in the sector.
The awards are aimed at recognising best practice in sustainable tourism globally, based upon the principles of environmentally friendly operations, support for the protection of cultural and natural heritage, and direct benefits to the social and economic well-being of the local people in travel destinations around the world.
Permanent Secretary Carlene Henry- Morton and Assistant secretary Dianille Taylor- Williams's were in attendance to accept the coveted title.