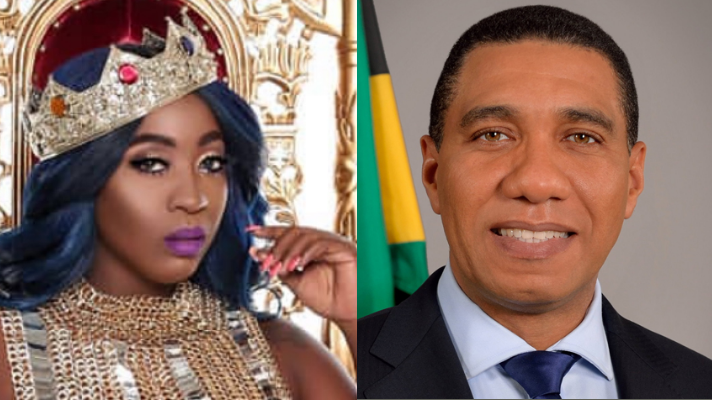 Dancehall artiste, Spice wants Prime Minister of Jamaica, Andrew Holness to change the law on curse words.
In an Instagram video, Spice highlighted the name of a festival in Belgium, where she was set to perform. The name of the festival is "Bomboclat Music Festival", a word that is deemed offensive under Jamaican law.
The festival was held over the weekned from August 23-24.
Spice asked …
Why is it that a word which is so offensive in Jamaica is being celebrated in other countries?
Spice opined that other countries are making a profit from the aspects of the culture that are deemed as offensive such as curse words.
The dancehall artiste used the opportunity in her video to ask the government to revisit the law and also encouraged them to embrace the culture that the tourist love about Jamaica.
Text frombher video…..
Me a make da video ya fi show unuh the name of the festival.. The festival name Bumbocl**t Music Festival right here in Belgium and let me tell unuh something. I'm doing the video so maybe it can reach to the head of the Prime Minister in Jamaica. This is the word that unuh fight we for if we call it on stage we get locked up and charged for it. My thing is why is it that things that unuh Nuh like bout we is that the tourist dem love. You know what I feel like they're gonna make somewhere named Jamaica right here in Europe, get some white sand and rasta man put on it and get some weed and people are gonna be able to come to Jamaica and do what they feel like because unuh a fight out the things dem weh ppl love bout we. When I travel this is the first word the tourist dem ask me to cuss, Bumbocl**t. There is a rum named Bumbocl**t. Why is it that these people are making money off the things that unuh a fight against?

Spice