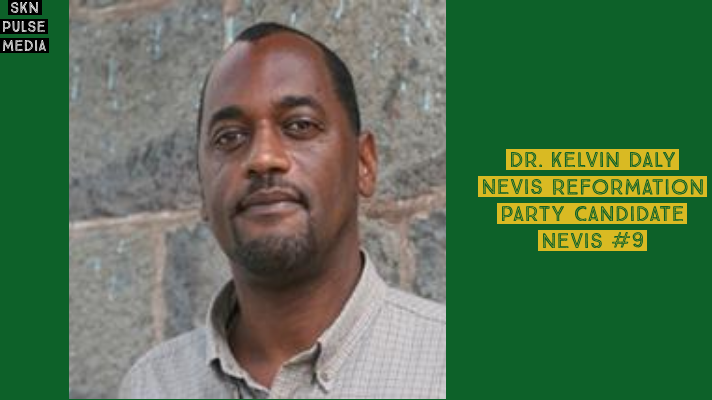 Former Educator, Dr Kelvin Daly is the new candidate for the Nevis Reformation Party in St. Pauls and St. Johns, (Nevis 9) in the upcoming Federal elections.
This revelation was made by Dr. Daly during his discourse on Freedom FM's issues program on Tuesday, August 27, 2019.
Presently Dr. Daly serves as 1st Vice President of the Nevis Reformation Party, a post he was elected to at NRP's Convention last October.
Dr. Daly holds a PhD and Masters of Science degree from West Virginia University and a Bachelor of Science degree from the State University of New York at Stony Brook.
Prior to entering politics, Dr Daly held leadership positions in Education and Agriculture. He served as Deputy Principal of the Charlestown Secondary School prior to 2006 and President of the Clarence Fitzroy Byrant College from 2013-2016.
He also served as Permanent Secretary in the Ministry of Agriculture during NRP's reign in office, 2006-2013.
The constituency of Nevis 9 is currently held by the Federal Minister of Foreign Affairs, Hon. Mark Brantley. In the 2015 Federal Election, Brantley defeated Robelto Hector by 318 votes, (Brantley 2033 vs. Hector 1715).
Daly is slated to be officially launched on National Heroes Day, (Monday 16 September) at an event dubbed: The Launch of Dr. Daly's Candidacy & Family Fun Day. Entertainment will be provided by the Grandmasters Band and Kore Band.