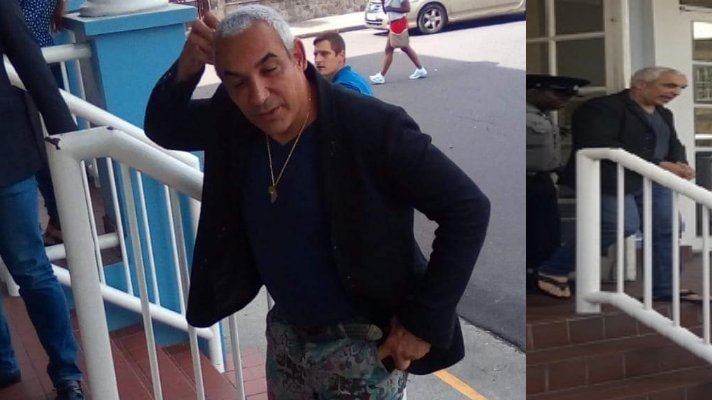 Greek billionaire heir, Alkiviades David is back in police custody.
Following a court appearance earlier this morning, David was remanded and he had his previous bail conditions revoked with new conditions set. The new terms of bail are $300, 000 cash to be paid forthwith and $600, 000 with two sureties.
Last Thursday, (May 9) when David was charged with three drug offenses, (as a result of an investigation the 7th of May) relating to suspected cannabis plants he brought into St. Kitts via private jet, he was granted bail in the sum of $30, 000 cash to be paid forthwith and $50, 000 with two sureties. Added to that, David was ordered to surrender all travel documents and had to report to the Frigate Bay Police Station daily.
With the new bail terms, David isn't required to hand over his travel documents or report to police.
David is being represented locally by attorney former Attorney General, Jason Hamilton.