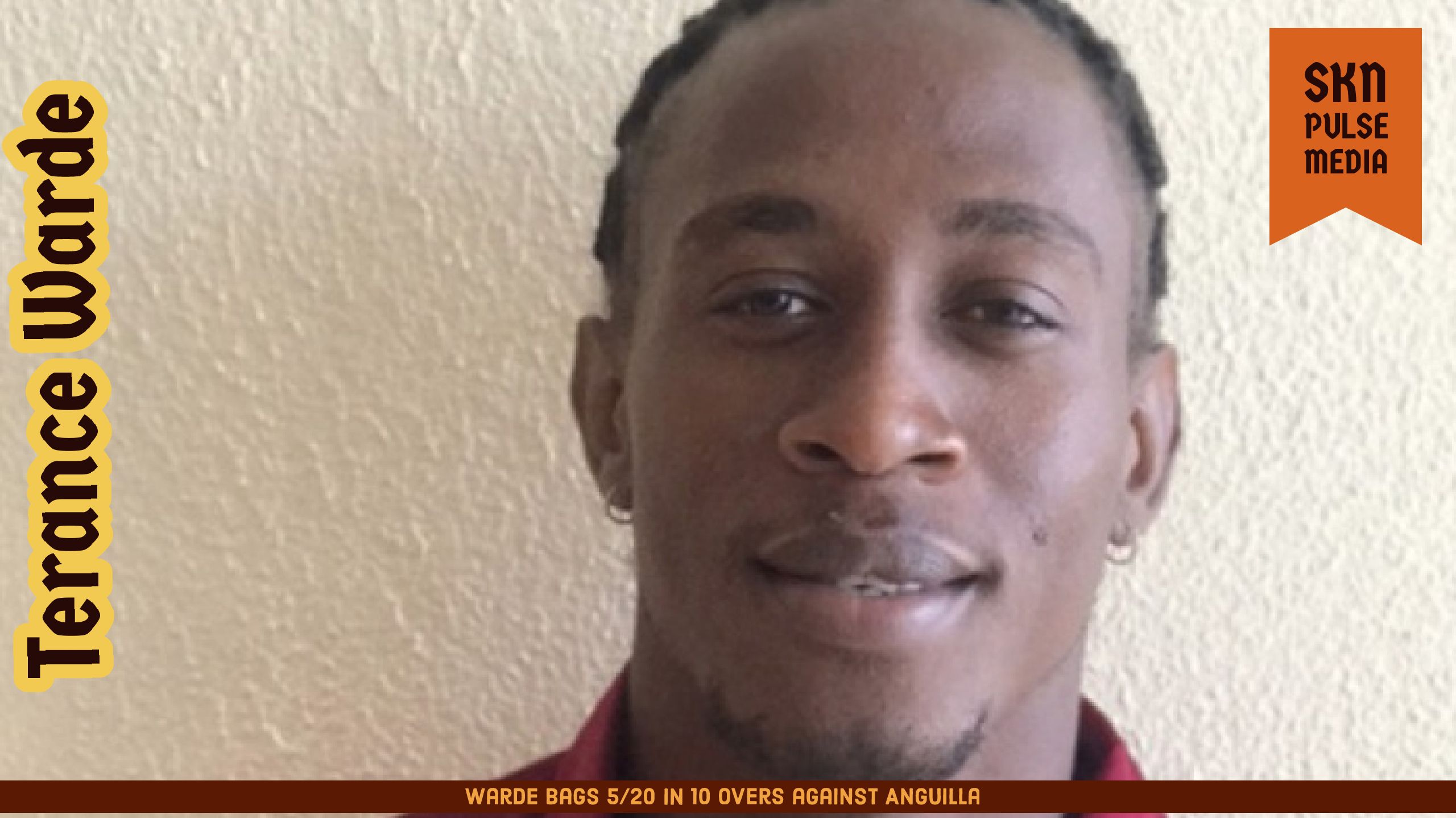 By: T. Chapman
Reigning 50 over champions, St. Kitts are off to an impressive start in the Leeward Islands 50 over tournament: Terance Warde bagged 5 wickets and earned Man of the Match hours as St. Kitts won their opener by eight wickets.
At Little Bay, Montserrat, team St. Kitts engaged Anguilla in the Leeward Islands 50-over tournament. After winning the toss, St. Kitts elected to field and immediately took control of the game.
With a break through by Jeremiah Louis, team-mates Terance Warde and left-arm spinner Elvin Berridge followed soon after as they too bagged early wickets.
The Kittitian bowling attack dominated the Anguillan batsmen which caused a collapse. They were bowled out for 85 runs.
Off-spinner, Terance Warde ended up with bowling figures of 5-20 from his 10 overs. He was supported by Berridge who bagged 3-13 from 8 overs.
Young Keacy Carty topped scored for Anguilla with 23 runs from 46 balls.
St. Kitts in reply reached their target in 22 overs. Larry Audain and Akeem Saunders featured in a partnership that ensured victory. They scored 38, (60 balls) and 33, (55 balls) respectively. St. Kitts woman by 8 wickets, there final score: 88/2.
Jadell Richardson and Yannick Leonard bagged one wicket each.
Warde earned Man-of-the-Match honours for his outstanding performance.
The competition continues tomorrow with Antigua and Barbuda vs Nevis at Salem Park and St. Maarten vs St. Kitts at Little Bay.