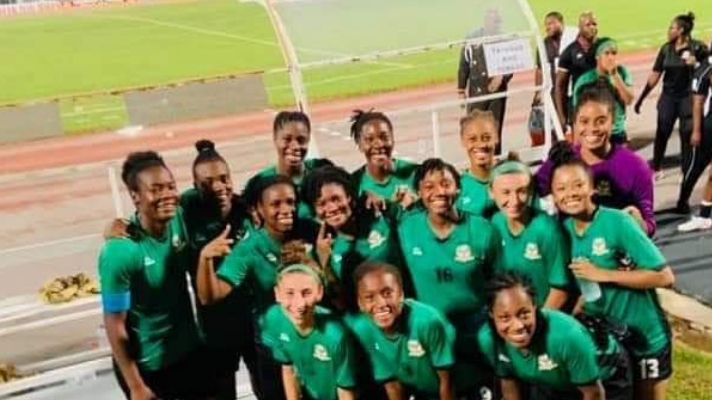 By: T. Chapman
St Kitts and Nevis after an impressive victory tonight is tied with the Dominican Republic for first place. Sugar Girlz defeated host Trinidad and Tobago four, (4) goals to one, (1).
Sugar Girlz found the back of the net early; Ellie Stokes scored the team's first goal in the 6th minute. Followed up by back to back goals from Phoenetia Browne. Her two goals came in the 13th minute and 23rd minute respectively.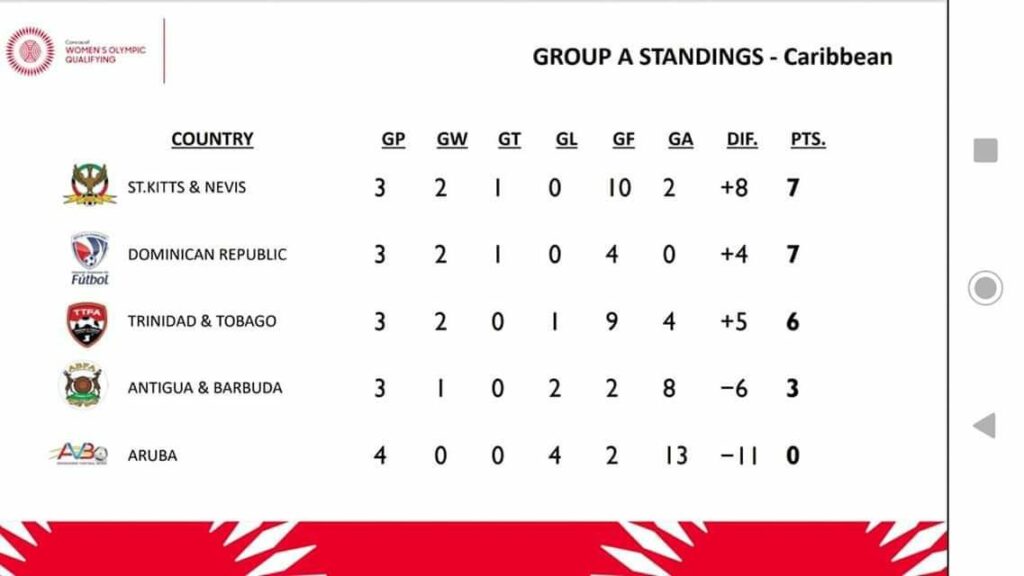 With St. Kitts and Nevis leading Trinidad and Tobago 3-0, T&T came out aggressively in the second half. In the 59th minute T&T scored their 1st goal, to take the the scoreline to 3-1.
Not deterred by Trinidad and Tobago's effort, Phoenetia Browne shattered T&T's hopes when she scored her hat-trick goal in the 84th minute.
At the end of regulation time St. Kitts and Nevis Sugar Girlz jumped for joy as they claimed a 4-1 victory.
They will play their final encounter on Tuesday against Antigua nad Barbuda.