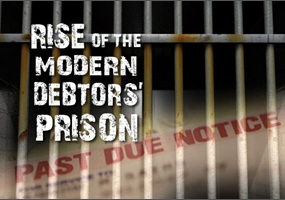 BASSETERRE, St. Kitts, September 6, 2018 (Press Unit in the Office of the Prime Minister)
– The Dr. the Honourable Timothy Harris-led Team Unity Government of St. Kitts and Nevis, by way of its guiding principle, has pledged to bring an end to the outdated concept of "debtor's prison", which the honourable prime minister described as the "criminalization of poverty".
Debtor's prison refers to the incarceration of individuals for their failure to pay a debt.
While wrapping up the debate on the Credit Reporting Bill, 2018, in the National Assembly earlier today (September 6), Prime Minister Harris stated, "My Government is of the view that that system has to be reviewed. At our last meeting of the Cabinet, we invited the Attorney General to get his legal department to look at the matter of debtor's jail with a view of bringing an end to it, or some of the most punitive aspects of it because…in the application of that outdated concept of debtor's jail we end up criminalizing poverty."
Prime Minister Harris further stressed that the concept of debtor's prison, which found its way to the Caribbean region through colonization, had been proven to be antiquated and flawed.
"If a person is thrown into prison, that person cannot earn to repay the debts, which continues to accumulate. And we are saying to have people going to jail in those circumstances…would not be what we would want to be part of a modern St. Kitts and Nevis," the prime minister added.
Prime Minister Harris cited the 2011 case of popular calypsonian Cecil "rock-a-fella" Rock, who was incarcerated for one week in St. Kitts for failing to pay $24,000 (EC) to the St Kitts-Nevis-Anguilla National Bank, as a means of reinforcing his argument.
Mr. Rock was later quoted in a December, 2011 news article on SKNVibes.com as saying, "I am one who believes that nobody should go to jail for debt. There should be some kind of arrangement made that people can pay, because, for instance, you put somebody in jail for a month or a week, that is doing the person more harm".
Prime Minister Harris said, "The Rock case illustrates the need for the Government of St. Kitts and Nevis to consider, as we did at our last Cabinet, enacting legislation that properly sets out under what specific circumstances the Government will allow a debtor to be lawfully imprisoned. These circumstances may include breach of various fraudulent offences, breach of fiduciary duties, theft and family law and support child maintenance breaches."
Dr. Harris noted that several Caribbean jurisdictions, including Trinidad and Tobago, Barbados and the Bahamas, have since implemented Debtor's Acts that essentially prevent an individual from being incarcerated for failing to pay a debt.
"And that is what we want to bring here that no longer—once we have done the consultations with the business community—no longer would an individual be incarcerated for failing to pay a debt, save in very specific circumstances," said Prime Minister Harris.