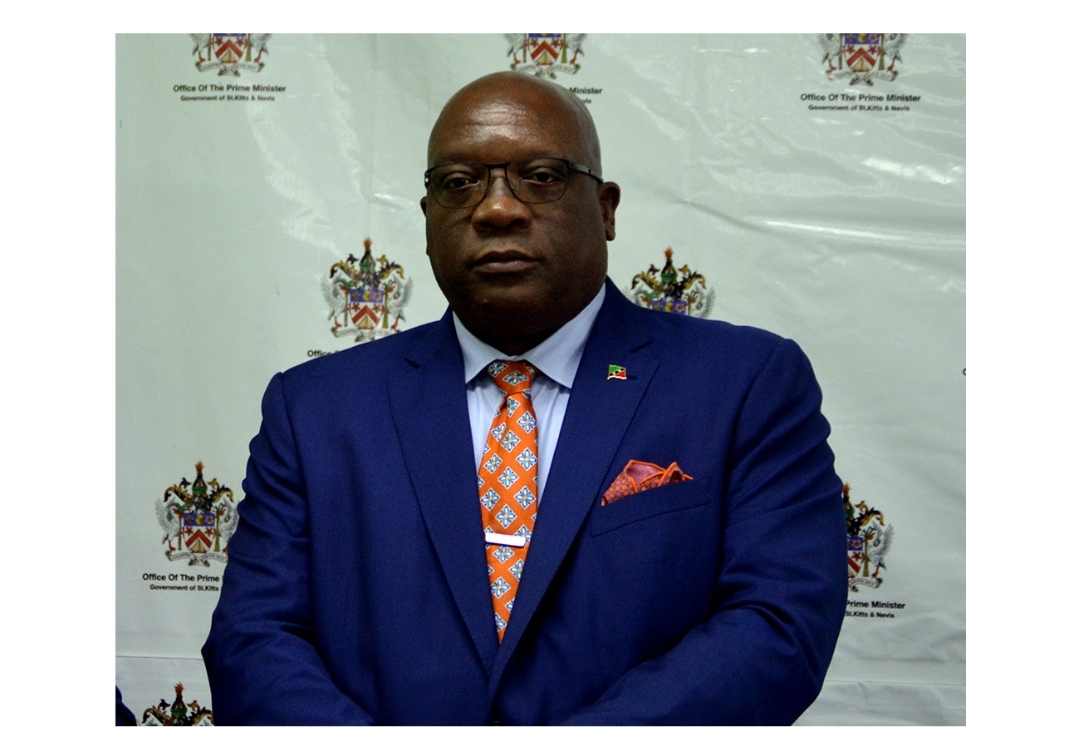 Photo:
Prime Minister Dr. the Hon. Timothy Harris at his Thursday, October 4 press conference
BASSETERRE, St. Kitts, October 4, 2018 (Press Unit in the Office of the Prime Minister)
– The small twin-island Federation of St. Kitts and Nevis continues to punch way above its weight under the leadership of the Dr. the Honourable Timothy Harris-led Team Unity administration, becoming the very first independent state in the Eastern Caribbean Currency Union (ECCU) to bring its debt-to-GDP ratio in line with the international benchmark of 60 percent.
Additionally, St. Kitts and Nevis achieved this important milestone 12 years ahead of the Organization of Eastern Caribbean States (OECS) target date of 2030. At the end of December 2014, the country's debt-to-GDP ratio stood at 78 percent.
Prime Minister Harris, while addressing the nation during his press conference today (October 4), noted that this is a remarkable achievement for St. Kitts and Nevis, particularly when one takes into account the fact that the country's total public debt rose to an estimated US$1.05 billion: about 200 percent of GDP under the previous Douglas-led administration. (Source of figures: IMF Country Report No. 11/270)
In explaining how the Federation got to this point, Prime Minister Harris said, "In practical terms, we paid off the inherited outstanding debt to the IMF [International Monetary Fund] of $117 million and today we are still in surplus. In practical terms too, we got to this milestone by making a substantial payment of $36.2 million on the land for debt swap arrangement with National Bank. We achieved this milestone by paying down a total of EC$25.1 million on the amount owed to the Government of Venezuela and of course clearing other substantial debts of the former irresponsible regime."
The Minister of Finance further noted that the Team Unity Administration was able to bring the country's debt-to-GDP ratio in line with the international benchmark of 60 percent in spite of its comprehensive response in the aftermath of two category 5 hurricanes that necessitated unbudgeted expenditure by various ministries.
"This Team Unity Administration paid double salaries back to back in 2016, 2017 and we honoured salary increases in 2016 and yet we are in surplus," Prime Minister Harris added. Dr. Harris disclosed that the double salary was paid a total of six times between 1995 and 2014 under the former administration and twice in less than 4 years under a Team Unity Government.
"Here in St. Kitts and Nevis, we are performing in superlative terms relative to the rest of our peers in the OECS, CARICOM and indeed the rest of the world," said Dr. the Honourable Timothy Harris.