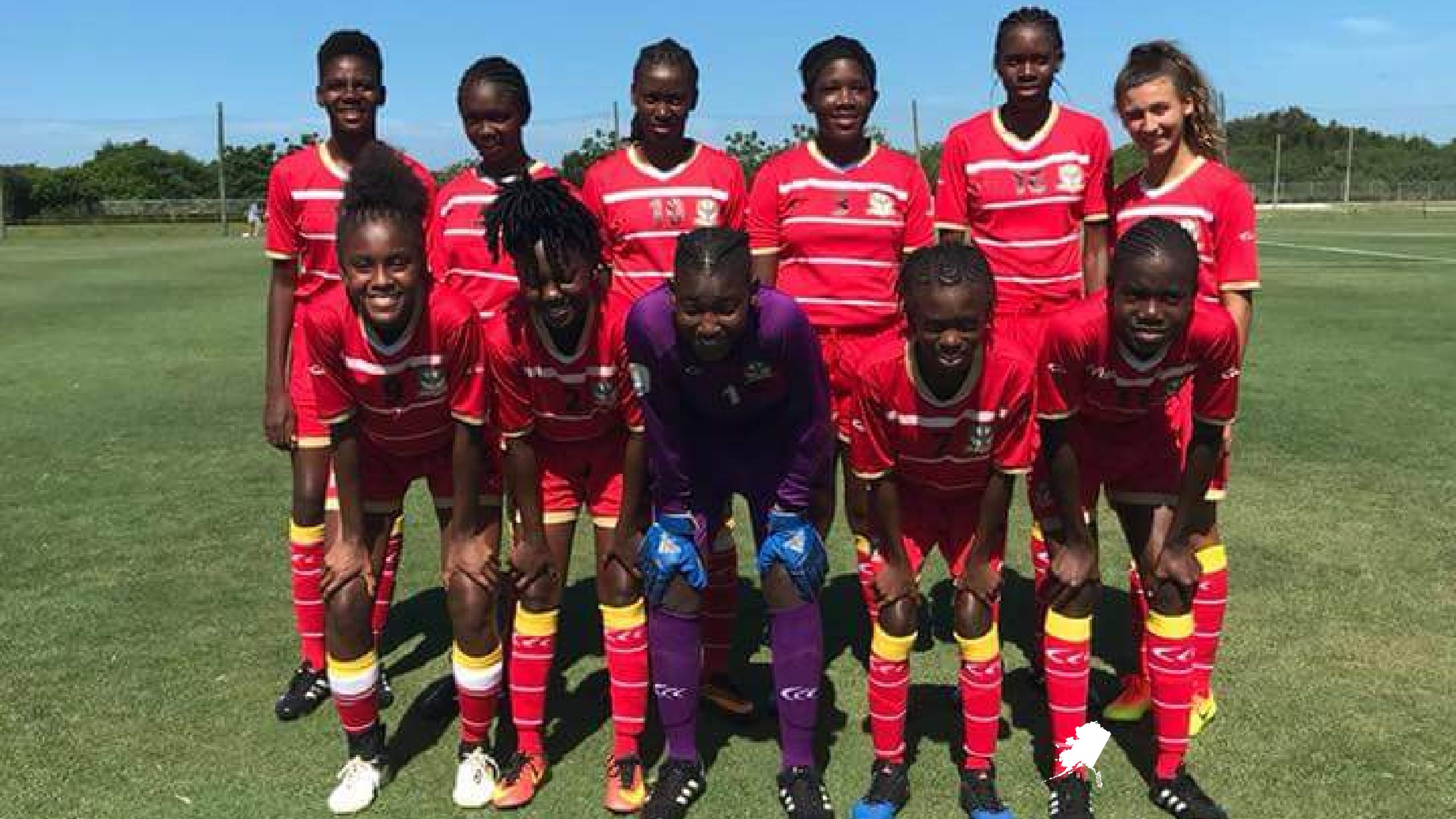 Photo Caption: Team photo of St. Kitts and Nevis U15 Team, (Photo Credit: SKNFA)
By: Staff Writer
An impressive start to the Concacaf Girls' Under-15 Championship for Team SKN speaks volumes to the grassroots programmes and other initiatives that are implemented to advance the game of football in the Federation. A comeback against Belize after being down 3-1 at halftime in their first encounter on Monday, was really a touch of class.
Having won their two games thus far, the team has scored nine (9) goals and only conceded three.
In that thrilling encounter against Belize, Team SKN were down 3-1 at the half. In the second half, the girls scored three goals to secure victory, 4-3 at the end of regulation time.
Trishanie Warner netted the first goal of the game, (5th minute) for Team SKN as they went up 1-0. Thereafter, Belize took complete control of the first half, scoring three goals. Halftime score: 3-1.
St. Kitts returned in the second half with a vengeance, Trishanie hit the back of the net in the 42nd minute followed by Stokes with the equalizer in the 47th minute. Williams then scored the 4th and final goal for Team SKN. Final score 4-3.
Earlier today, SKN U-15 girls engaged the USVI. They were victorious as they earned their second victory.
Full time score: SKN 5-0 USVI.
The Goal scorers were:
Ellie Stokes in the 32nd and 45th
Trishannie Warner in 35th
Khalia Joseph in the 62nd
Zonia Marshall in the 70th min
Both Ellie Stokes and Trishanie Warner lead the team in goals with three, (3) each.
Their next game is on Thursday 9th August at 9:00 a.m at IMG Academy, Bradenton, Florida.