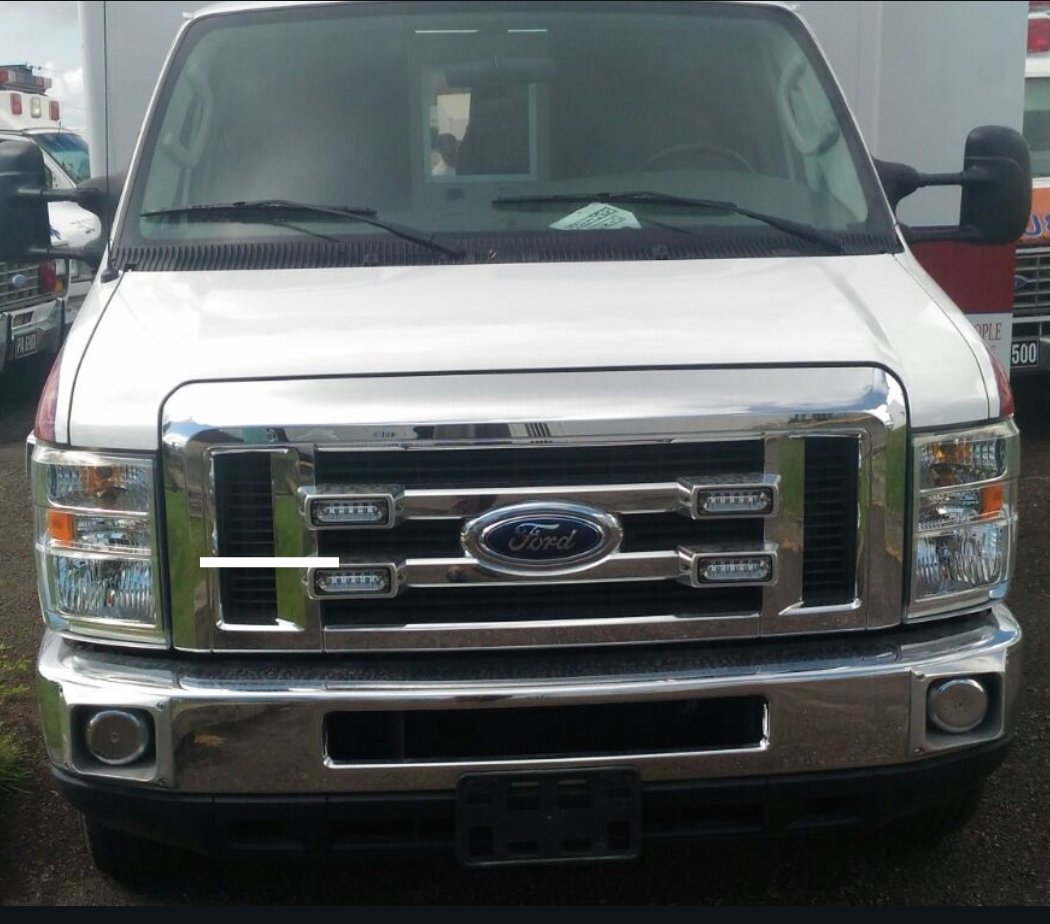 In support of the work of the High Commission in London, Sir Kutayba Alghanim, the Federation's Consul General in New York, has again demonstrated his commitment to the delivery of quality medical care in the Federation of St. Kitts and Nevis with an important donation of two ambulances – one for St. Kitts and the other for Nevis.
Last year, in partnership with the London-based High Commission, Mr Alghanim donated US$50,000 through Minister of Health, the Hon. Eugene Hamilton to assist Government's efforts to establish the Oncology Unit at the Joseph N. France General Hospital.
In the decades since Sir Kutayba has been involved with and worked for the Federation, his commitment has been steadfast. His efforts date back to the 1990s, when as Minister Counsellor for Economic Affairs, he consistently advocated for St. Kitts and Nevis at the United Nations. He pursued tangible economic bilateral partnerships which brought significant development assistance and technical cooperation for the Federation.
Consul General Alghanim insists that "I was not born here but St. Kitts-Nevis has become an important part of me. I will always advocate for the Federation success.
I will continue to support local policies and initiatives that uplift and empower its people because I believe that is the duty of every citizen." Mr. Alghanim's collaboration with High Commissioner Isaac also dates to the 1990s and led to other joint initiatives on health. "At the St. Kitts and Nevis Permanent Mission to the United Nations where I had the pleasure of serving for many years, High Commissioner Isaac has long been an advocate for NCDs, something he continues within the Commonwealth in London.
Therefore, given our long-standing working relationship; it is natural for me to continue to join forces with him to secure these ambulances"; confirmed Alghanim.
Sir Kutayba reiterated his earlier remarks that he wanted to support "the important and timely efforts of the Minister of Health, the Honourable Eugene Hamilton and his colleague Ministers, as he has done for several decades, and looks forward to continuing the important partnership to improve the delivery, quality and access to healthcare in the Federation."
*This article was posted in its entirety as received by SKN PULSE. This media house does not correct any spelling or grammatical errors within press releases and (or) commentaries. The views contained within are not necessarily those of SKN PULSE.