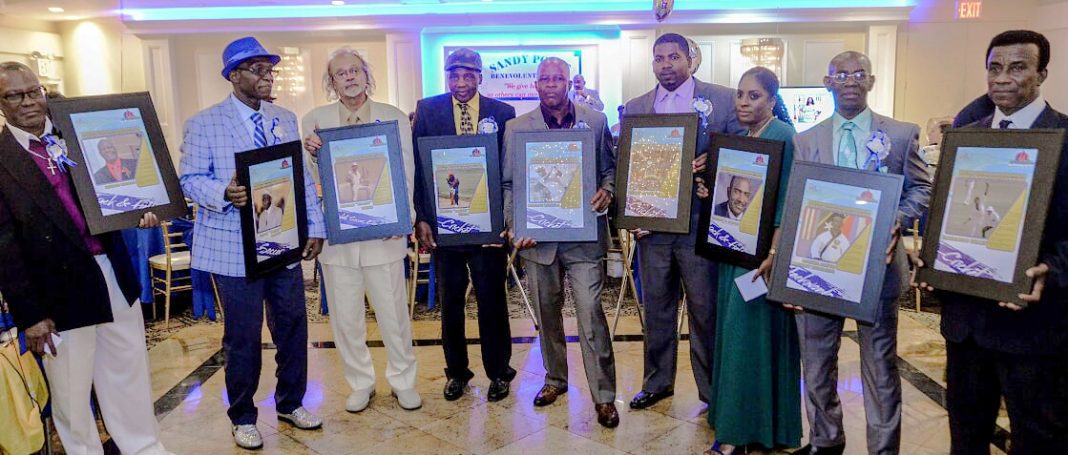 JAMAICA, New York — Defeating the enemy to your success, was discussed by Albert Evans, guest speaker at the Sept. 1 Sandy Point Benevolent Society (SPBS) Eighth Annual Awards Banquet held at the Maestro Hall in the Bronx.
SPBS emphasizes, "Strengthen Our Hometown Sandy Point Community via Support for Educational Institutions and positive youth activities."
A crowd attended the gala event. Among the attendees were The Honorable Dr. Thelma Phillip-Browne, the St. Kitts and Nevis Ambassador to The United States, The Honorable Sam Condor, the St. Kitts and Nevis Ambassador to The United Nations, and Alrick Warner, a Dow Chemicals scientist.
The evening started with a rendition of the US National Anthem was followed by the St. Kitts and Nevis anthem by Pelham Warner.
Dr. Stewart Williams, SPBS president welcomed guests to the function, followed by some brief remarks by Ambassador Dr. Phillip-Brown.
SPBS presented sports awards to Ezzard Wilson, Shane Jeffers, Joseph Dixon, Alwyn Richards, Neville "Many" Weeks, Shirlon Williams, Clyde Garvey, Joycelyn Pennyfeather, and Elquemedo Willett, the first player from the Leeward Islands to make the West Indies Test team.
(Sourced Information)