Castries, Saint Lucia – Saint Lucia's External Affairs Minister the Honourable Alva Baptiste is leading a Saint Lucia delegation to a weeklong series of meetings of the Association of Caribbean States (ACS) in Guatemala. The meetings, which include a Summit of Heads of State,began in Antigua, Guatemala on 8th May 2023. The delegation includes, Her Excellency Elma Gene Isaac, Ambassador to CARICOM, OECS and the Association of Caribbean States and Mrs. Nancy Nicholas, Senior Foreign Service Officer at the Ministry of External Affairs.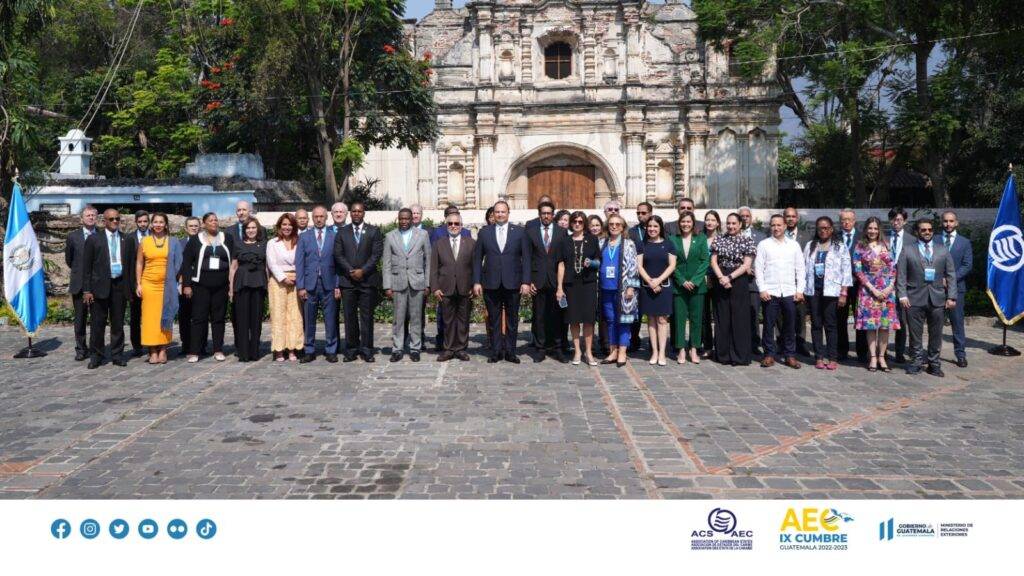 At the VII ACS Cooperation Conference on 8th May, Member States and Associate Members of the ACS, together with technical experts and development partners discussed such matters as climate change and disaster risk reduction, economic integration as a driver of sustainable tourism, transport and digitalisation, and South-South Cooperation.

Critical exchanges concerned options for control and resilience building in respect of the Caribbean's sandy shorelines, coral reef restoration, sargassum as an emergency for the Caribbean, low-carbon tourism, the development of a ferry network for the Greater Caribbean Region and the competitiveness and development of MSMEs.

Several projects underway or planned were highlighted. These include Sandy Shorelines, Geospatial Information System for the Greater Caribbean, Logistics Integration programme and Public-Private Partnerships and Maritime Transport.

The 15th ACS Business Forum takes place on May 9 and will be followed by meetings of the ACS Budget and Administrative Committee, the Ministerial Council on May 11, 2023 and the Summit of Heads of State and Government on May 12, 2023.
ENDS