Basseterre, Saint Kitts and Nevis, May 3, 2023 (PMO) – Prime Minister of Saint Kitts and Nevis, the Honourable Dr. Terrance Drew departed the Federation today (Wednesday 3rdMay) along with a delegation bound for London to attend the historic Coronation of His Majesty King Charles III, which will take place on Saturday 6th May, 2023.
Also attending the King's Coronation are Governor-General, Her Excellency Dame Marcella A. Liburd GCMG, JP; Deputy Governor-General, Her Honour Hyleta Liburd; Premier of Nevis, Honourable Mark Brantley; Permanent Secretary in the Prime Minister's Office, Ms. Naeemah Hazelle; Diaspora Ambassador Ms. Christine Walwyn; and Protocol Foreign Service Officer in the Ministry of Foreign Affairs, Ms. Thouvia France.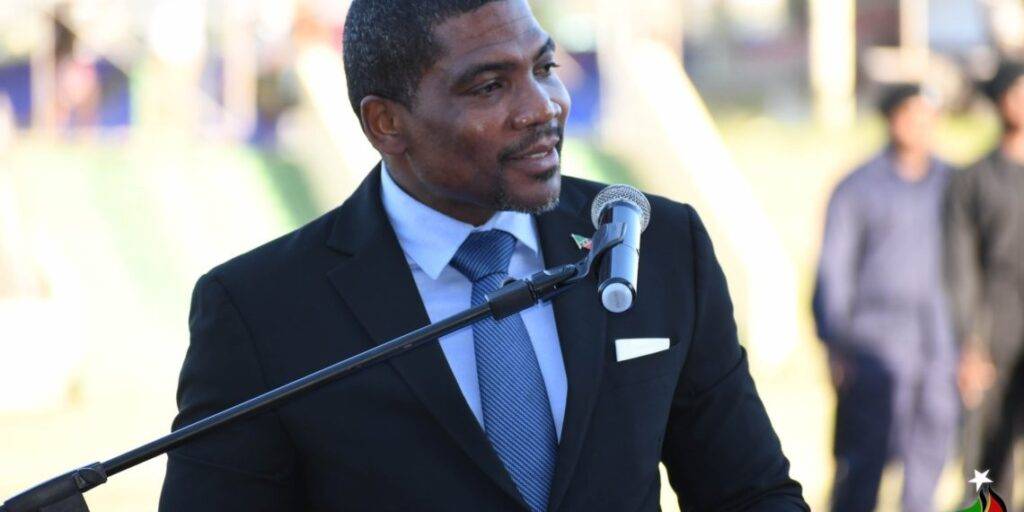 The Right Honourable Dr. Denzil Douglas will travel to London for the Coronation on Thursday 4th May 2023.
Deputy Prime Minister the Honourable Dr. Geoffrey Hanley will assume the responsibilities of Prime Minister in the absence of Prime Minister Dr. Drew.
The Coronation of His Majesty The King is a symbolic religious ceremony which formalizes the King's role as the head of the Church of England and marks the transfer of his title and powers.
His Majesty King Charles III will be crowned alongside The Queen Consort.
The Coronation Ceremony will take place at Westminster Abbey, London, and will be conducted by the Archbishop of Canterbury.
His Majesty will reuse vestments which featured in the Coronation Services of King George IV in 1821, King George V in 1911, King George VI in 1937, and Queen Elizabeth II in 1953, including the Colobium Sindonis, the Supertunica, the Imperial Mantle, the Coronation Sword Belt and the Coronation Glove.