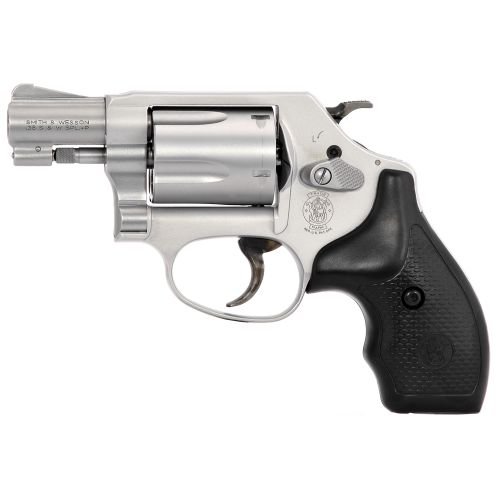 Photo Caption: Smith & Wesson Model 637 .38 Special +P Revolver, (not the actual firearm seized)
Basseterre, St. Kitts, December 12, 2017 (RSCNPF): Another firearm has been found because of the calculated and strategic planning of operations between the Royal St. Christopher and Nevis Police Force and its partner agencies.
On Friday, December 08, 2017 members of the Task Force Unit, Violent Crime Unit and the St. Kitts and Nevis Defence Force had reason to search an unoccupied plot of land in the Newcastle area. That search resulted in the uncovering of one (1) .38 revolver, six (6) rounds of .38 ammunition and seven (7) rounds of .357 ammunition.
The Royal St. Christopher and Nevis Police Force is working tirelessly to rid the Federation of illegal firearms. However, creating a firearm- and ammunition-free society will only be successful if the public shares information. Individuals are encouraged to say something if they see or know something by contacting the Charlestown Police Station at 469-5391 or their nearest police station.
*This article was posted in its entirety as received by SKN PULSE. This media house does not correct any spelling or grammatical errors within press releases and (or) commentaries. The views contained within are not necessarily those of SKN PULSE.