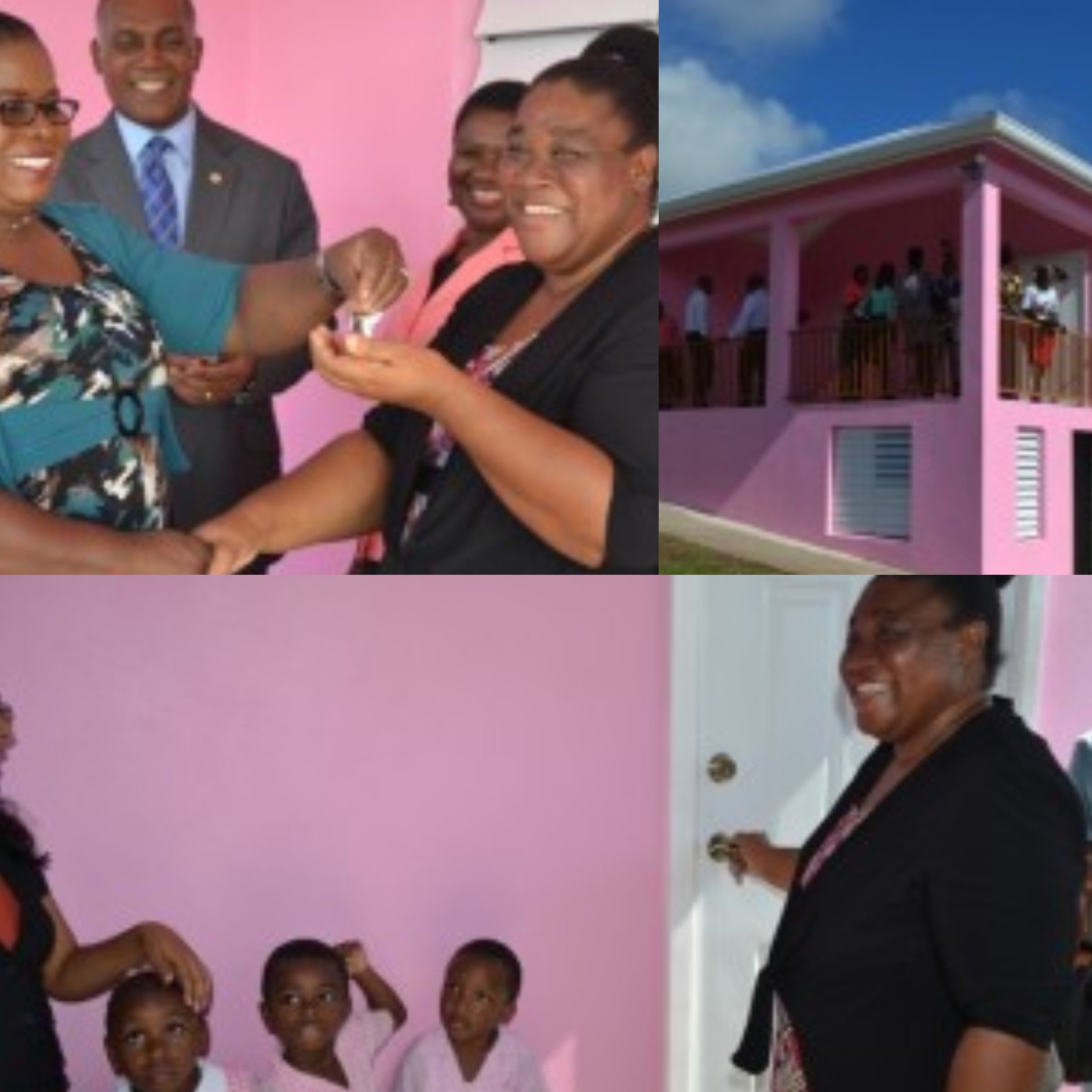 CHARLESTOWN NEVIS (DECEMBER 13, 2017) – The Gingerland Preschool was officially handed over to Supervisor Mrs. Pamella Elliott-Lawrence on December 12, 2017, at a small but significant ceremony, at the school following extensive renovation to the existing plant and an expansion.
Hon. Vance Amory, Premier of Nevis and Minister of Education in the Nevis Island Administration (NIA), in brief remarks expressed satisfaction with the finished product. He noted the significant improvement of the facility and thanked the supervisor, staff and parents for their patience. He asked the staff to continue to work with the students.
"I think your patience has paid off and you are now in very spacious and beautiful, clean accommodations and
"I want to encourage you to continue to do the good work so that the children could be the beneficiaries and the country of Nevis and the Federation of St. Kitts and Nevis, could see the results of your work with the children who will get their foundation right here," the Education Minister said.
Mr. Amory, who is also the Area Representative for Gingerland, said the renovation and expansion work of the preschool, had been in the making for some time because of the demand for additional space and the deteriorating physical plant.
He said the renovation and expansion work, was about bringing the facility up to par and to provide space for a more comfortable and safer environment for students and also teachers as they provide the children of Nevis with the foundation necessary for their ongoing education.
The Education Minister, also thanked the Ministry of Communication and Works, the Public Works Department and the contractor Mr. Rohan Elliott for a job well done.
Mrs. Florence Smithen, Education Officer responsible for Early Childhood Education in the Department of Education, in her remarks said the newly renovated and expanded facility would provide a better learning environment for the students and in addition, a better working environment for the teachers to implement the Department's programmes towards motivation and success.
Mrs. Smithen, added that holistic development and academic performance are among the goals of the Early Childhood Education Unit.
Other remarks were made by Dr. Ernie Stapleton, Permanent Secretary in the Ministry of Communications and Works, Mr. Kevin Barett, Permanent Secretary in the Ministry of Education and Mrs. Palsy Wilkin, Principal Education Officer in the Department of Education.
*This article was posted in its entirety as received by SKN PULSE. This media house does not correct any spelling or grammatical errors within press releases and (or) commentaries. The views contained within are not necessarily those of SKN PULSE.