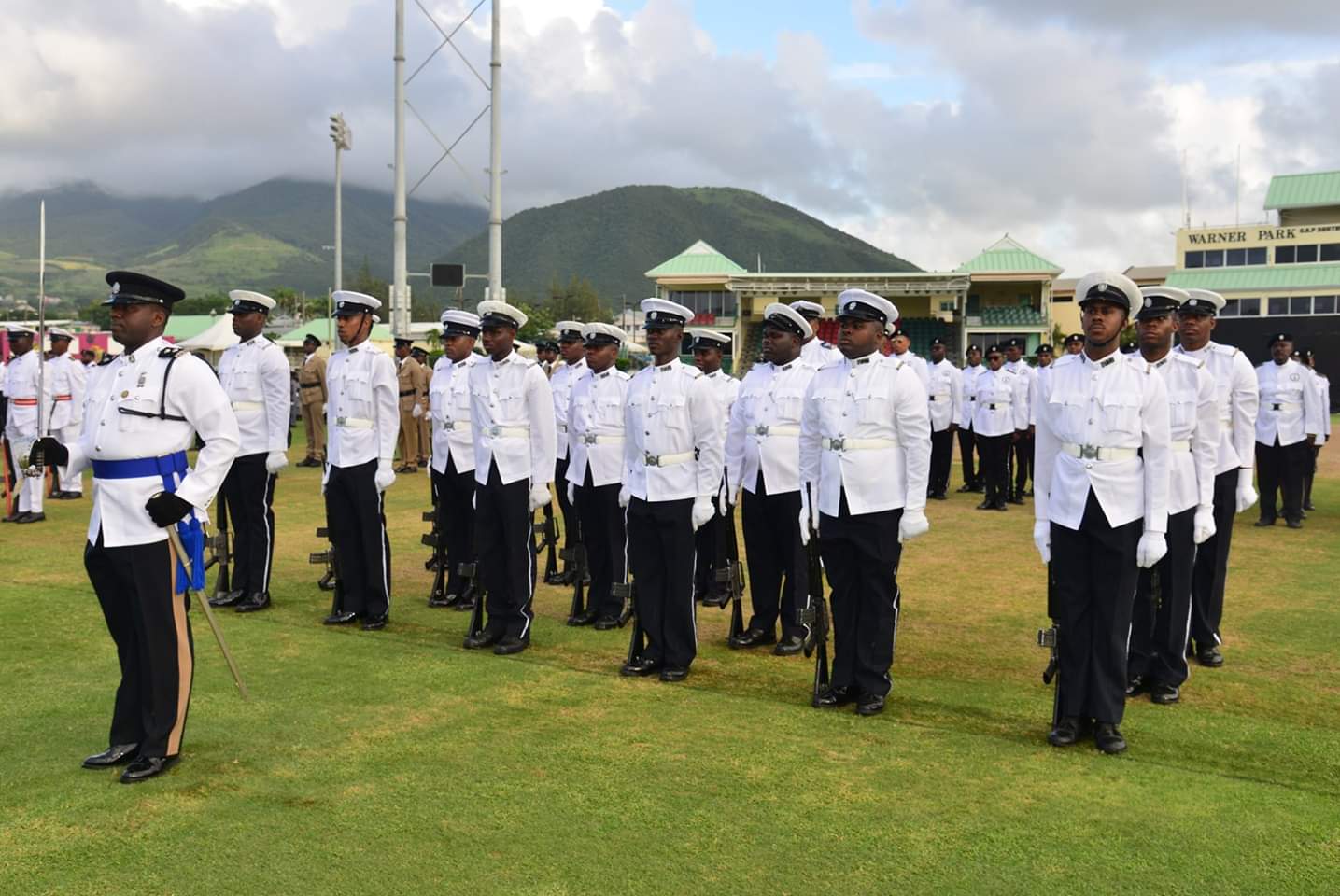 Basseterre, St. Kitts, September 26, 2019 (RSCNPF): The Royal St. Christopher and Nevis Police Force (RSCNPF) tied with the St. Kitts and Nevis Coast Guard as the Best Armed Units on Display during the Federation's 36th Independence Ceremonial Parade.
The title is awarded to the unit that executed the drills with the most precision and were the most tidy in uniform. The Officers participated in last year's parade as Police Recruits. At that time, they had also been adjudged Best Armed Unit on Display. In addition to that feat, the occasion marked only the fourth time that police recruits had participated in an Independence parade. Prior to that it was Course 37 who participated in 2010.
Among the Unarmed Units, Her Majesty's Customs and Excise Department was named the winner.
The announcement of the winners was made at Camp Springfield by the Prime Minister during the Toast to the Nation Ceremony on Independence Day (September 19). Prime Minister Dr. the Honourable Timothy Harris lauded the all the participants for their extraordinary performance, noting that the parade was one of the highlights of the Independence celebrations. He made special mention of the Explorers who came out in their numbers to be a part of the grand event.
The parade was made up of armed units from The Royal St. Christopher and Nevis Police Force, the St. Kitts and Nevis Defence Force, the St. Kitts and Nevis Coast Guard and Cadet Corps, along with the unarmed units from the Customs and Excise Department, the Girl Guides and Brownies, the Boy's Brigade, the Pathfinders and the Explorers Youth Clubs.
Disclaimer: This article was posted in its entirety as received by SKN PULSE. This media house does not correct any spelling or grammatical errors within press releases and or commentaries. The views contained within are not necessarily those of SKN PULSE.