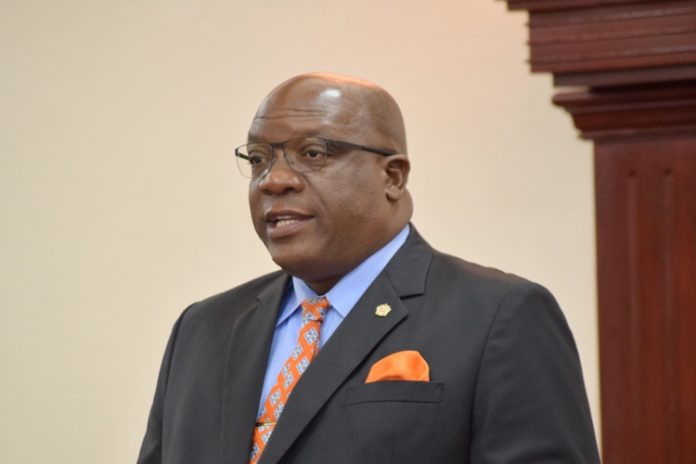 August 28th, 2018

On behalf of the Government and people of St. Kitts and Nevis, Prime Minister Dr. the Honourable Timothy Harris extends deepest sympathy to his dear friend and Cabinet colleague, the Honourable Ian Patches Liburd, who is grieving the death of his son, Mikhail. Prime Minister Harris also extends sincere sympathy to Mikhail's mom, Iris Williams.
"Psalm 34:18 offers the assurance that 'The Lord is close to the brokenhearted and saves those who are crushed in spirit,'" Prime Minister Harris said today, Tuesday, August 28th, 2018.
"My Team Unity Government and I lift up our beloved colleague and his whole family in prayer and ask God to heal the unimaginable heartbreak of having to bury a child. Minister Liburd can count on us to give him the emotional support needed during this incredibly painful time," the Honourable Prime Minister also said.

The Prime Minister of St. Kitts and Nevis went on to note that, "As a trusted colleague and confidant, Patches and I are bound by a special friendship that goes back many years. Our bond is built on our shared patriotism and love of politics, as well as mutual admiration, respect and understanding."
Prime Minister Harris added, "While tragedy knocks us to our knees, it also brings us closer to the people in our lives who will always be around to hold us by the hand and pick us up off the ground after we've fallen into despair. Patches, I am here for you, the country stands with you, and our Cabinet will only grow closer in this ordeal."
In his capacity as Minister of National Security, Prime Minister Harris encourages the people of St. Kitts and Nevis to provide any information that they deem relevant to the investigation of the fatal shooting.
Disclaimer